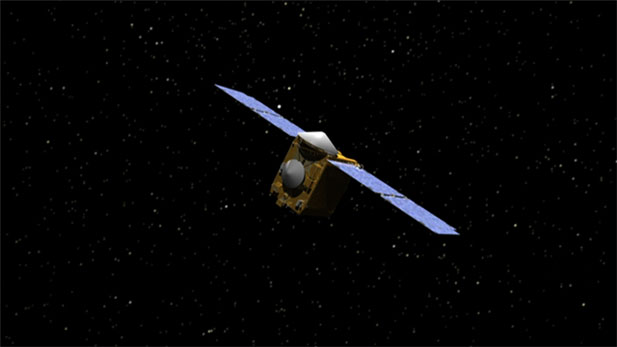 OSIRIS-REx

AZPM Staff
Listen:
Students and faculty from Harvard University and the Massachusetts Institute of Technology competed for the chance to have their experiment fly on the OSIRIS-REx mission. The instrument is the last one to be installed on the spacecraft.
Their instrument – dubbed REXIS, for Regolith X-ray Imaging Spectrometer – will identify mineral and chemical elements on the asteroid called Bennu.

REXIS will observe solar X-rays and their interaction with the asteroid's surface material. The surface responds to this incoming energy by glowing faintly, or fluorescing. The various surface elements produce unique characteristics in response to the X-rays' energy.
OSIRIS-Rex's primary goal is to get a sample from the asteroid and return it to earth for study.
The REXIS project will involve more than 100 students throughout the mission. Students will perform data analysis as part of their coursework.
The spacecraft is being assembled and tested in Denver. It will move to Cape Canaveral in May and launch in September. The sample will return to earth in 2023.
The Arizona Science Desk is a collaboration of public broadcasting entities in the state, including Arizona Public Media.