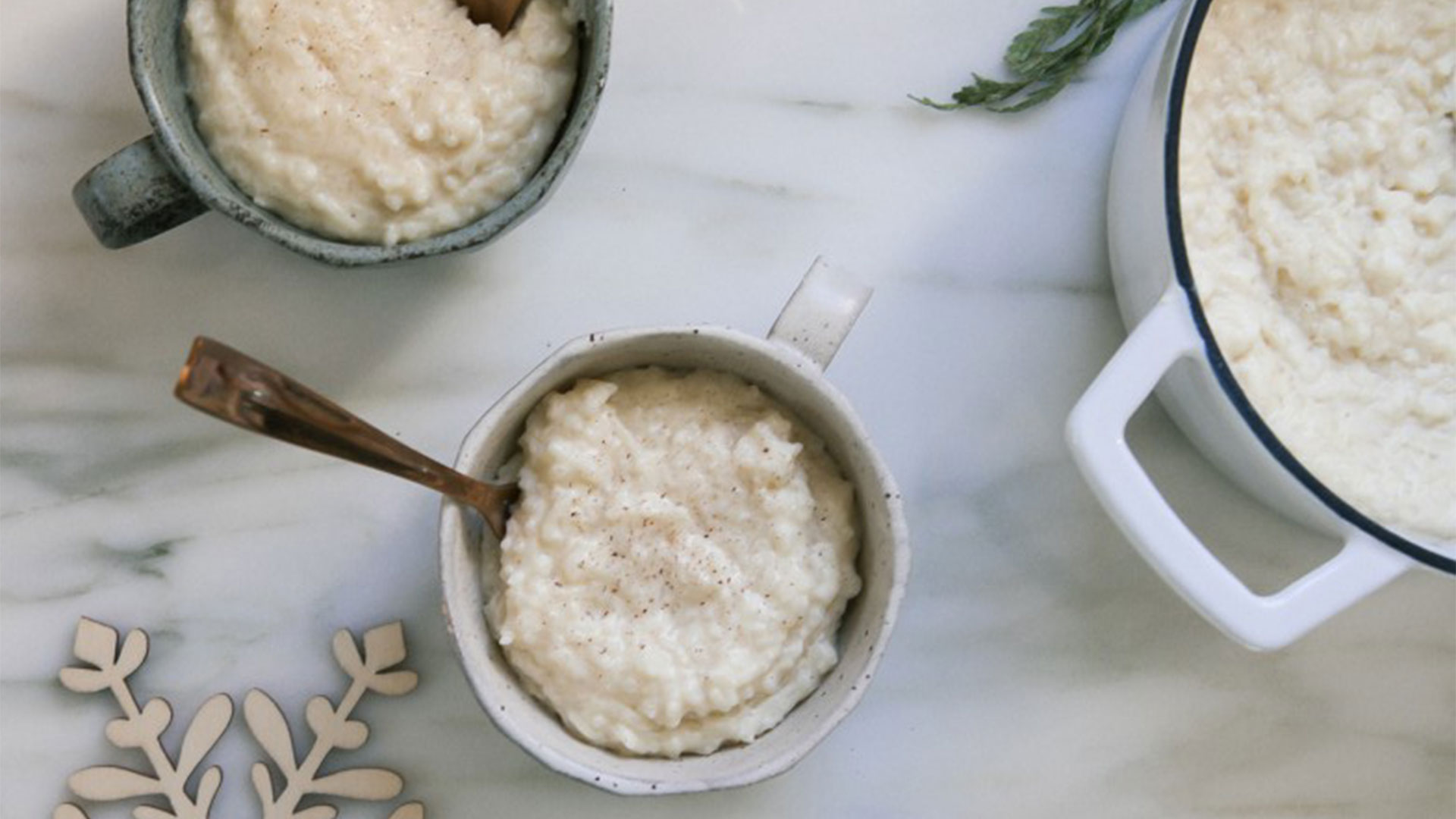 This rice pudding will use up all of your leftover eggnog. (PHOTO: PBS Food)
Ingredients
1 cup basmati rice
2 cups water
2 1/2 cups egg nog
1 1/2 cup whole milk
1/3 cup white granulated sugar
1 teaspoon vanilla extract
Pinch of salt

Yield: Serves 4-8

Directions
In a medium pot, set over medium heat, combine the basmati rice and water. Cover the pot and cook for about 15 to 20 minutes, until the water has evaporated and the rice is cooked. Remove from the heat.


Pour in the eggnog, milk, sugar, vanilla extract and salt. Give it a stir and bring to a simmer until all the flavors are married, about 15 minutes to 20 minutes. Give it a taste and adjust any of the flavors. Serve warm.


Recipe Credit: Adrianna Adarme of Fresh Tastes. For additional tips and photos for this recipe visit PBS FOOD online.