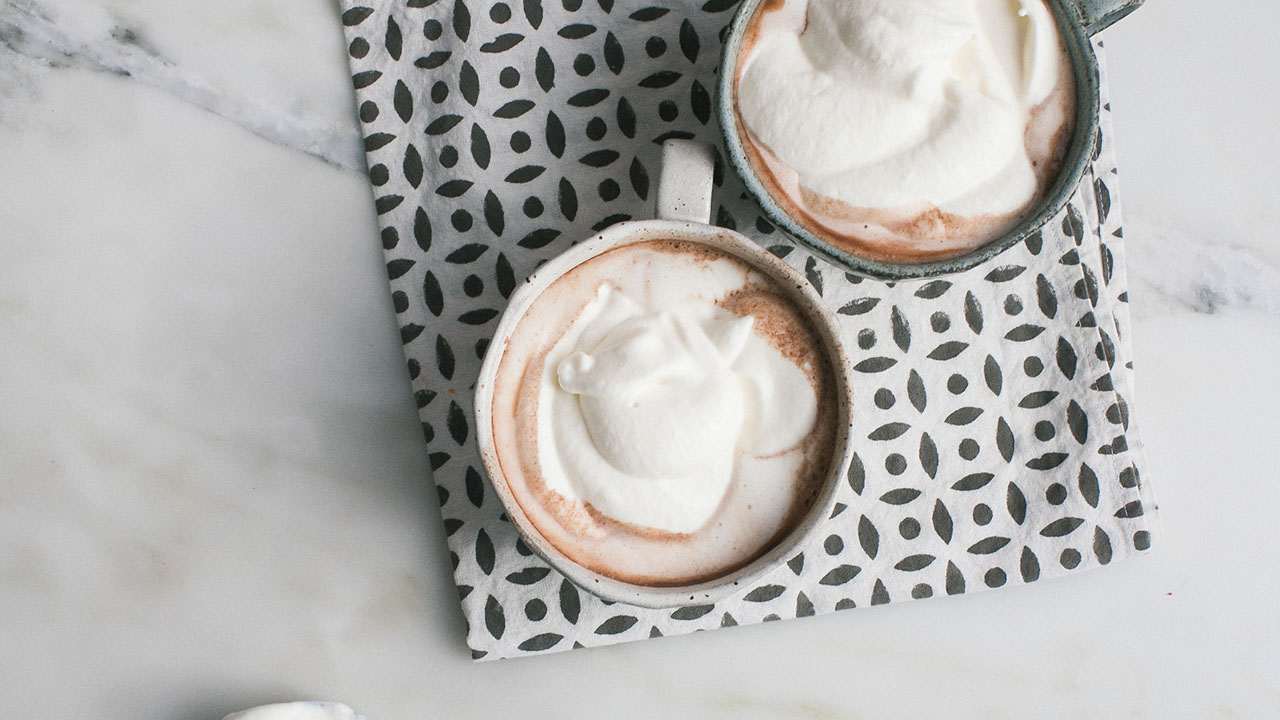 PBS Food
Ingredients
2 cups almond milk
2 tablespoon sugar
1/4 teaspoon pure vanilla extract
3 ounces semi-sweet or dark chocolate, melted + a teaspoon of grated chocolate for garnish
Pinch of salt
2 ounces bourbon (or more if you like!)
Whipped cream, for topping

Yield: Serves 2

Directions
In a medium saucepan, set over medium low heat, add the milk, sugar, vanilla extract, melted chocolate and salt. Whisk until warmed and the chocolate dissolves completely. .


Lastly, mix in the bourbon and give it a try. Add more bourbon if you like! Divide amongst mugs and top with a dollop of whipped cream.


Recipe Credit: Adrianna Adarme of Fresh Tastes. For additional tips and photos for this recipe visit PBS FOOD online.