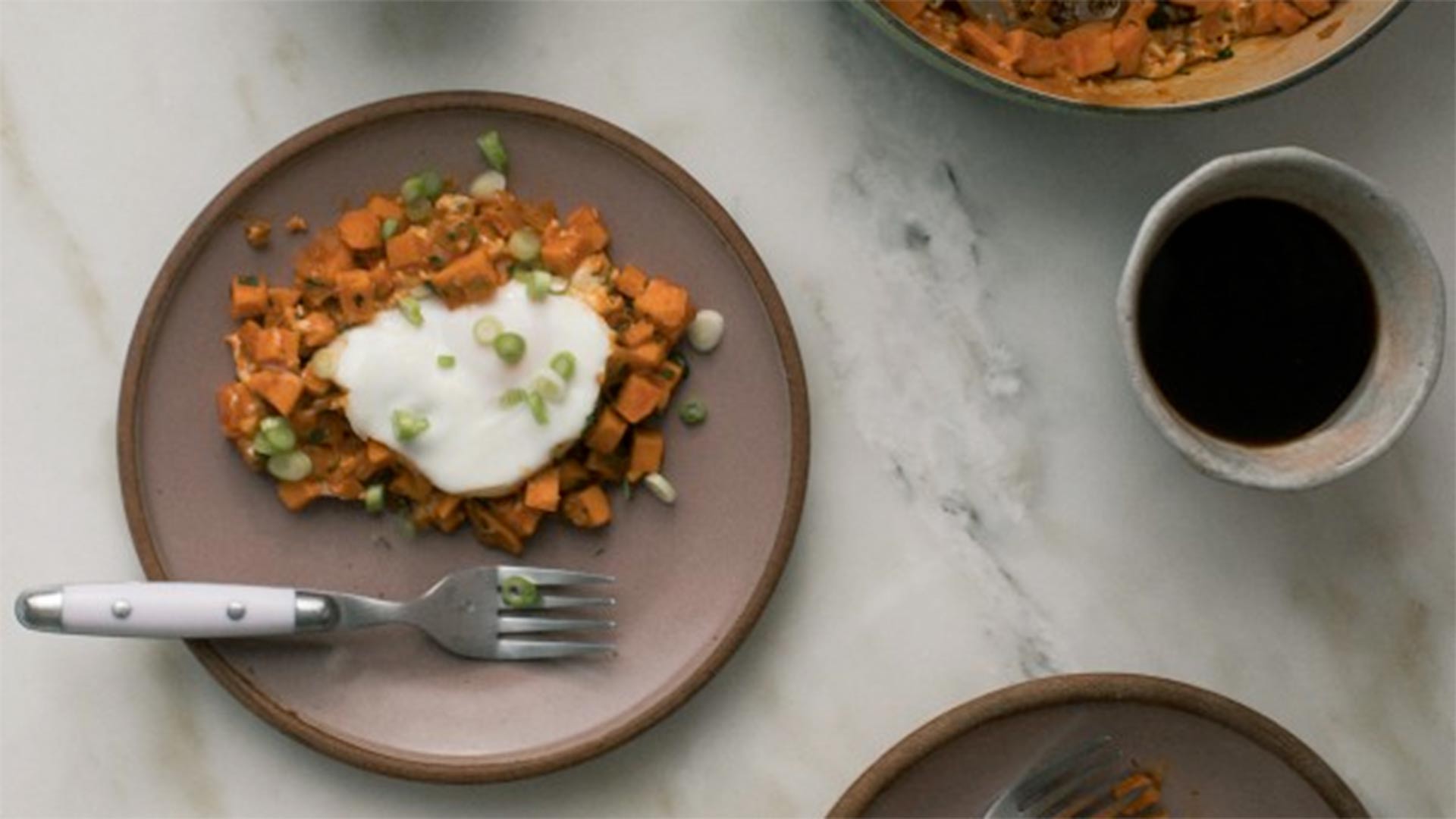 Sweet Potato Hash
PBS Food
Ingredients
1 tablespoon oil
1/2 yellow onion, diced
3 garlic cloves, minced
2 sweet potatoes, peeled and diced
1 tablespoon harissa paste
1 teaspoon ground cumin
Pinch of crushed red pepper
Salt
Water
3 large eggs
Pepper
1 green onion, sliced, as garnish

Yield: Serves 2

Directions
To a medium pan, set over medium heat, add the oil. When warm, add the yellow onion and cook until softened, about 5 minutes. Mix in the garlic and sweet potato. Stir in the harissa, ground cumin, crushed red pepper and salt. Add about 2 tablespoon of water and stir. Cover pot and cook for 5 to 10 minutes, stirring regularly, until the potatoes have cooked all the way through. (This time may be longer depending on how large you cut your potatoes.)


Mix in the minced cilantro and create 2 cavities in the sweet potato mixture with the back of a spoon. Crack in the 2 eggs and cover the pot and cook until the eggs have set, about 5 minutes. Top the eggs with a sprinkling of salt and pepper and garnish with green onions. Divide amongst bowls and serve immediately.


Recipe Credit: Adrianna Adarme of Fresh Tastes. For additional tips and photos for this recipe visit PBS FOOD online.