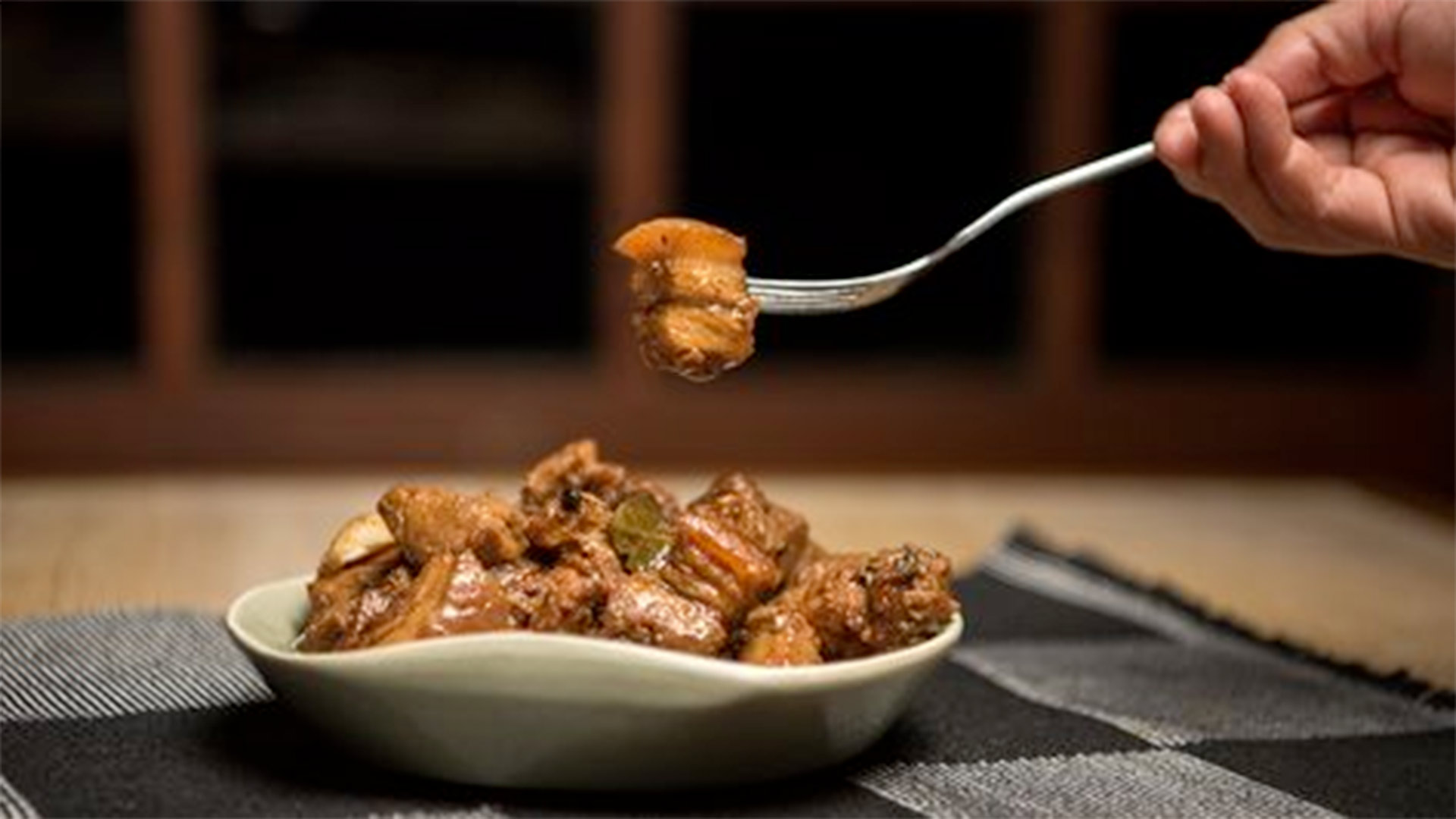 PBS Food
Adobo

Ingredients
2 lbs. pork belly, cut into 1 inch chunks
4 cloves garlic, peeled and left whole
1 large red onion, cut in wedges
1/3 cup shoyu (soy sauce)
1/3 cup vinegar
1 cup water
2 bay leaves
1 teaspoon black peppercorn
Yield: 5 servings

Directions
Heat a large heavy bottomed skillet on medium high heat.


Add oil and allow to come to temperature.


Add pork belly, cooking until pieces are brown and beginning to crisp.


Add garlic, red onion, shoyu, vinegar, and water. Simmer on medium and add bay leaves and black peppercorns.


Allow to simmer for about 30 minutes or until pork belly is tender and the sauce has reduced by one third. Serve with rice.


Recipe Credit: Recipe courtesy of Family Ingredients. For additional tips and photos for this recipe visit PBS FOOD online.