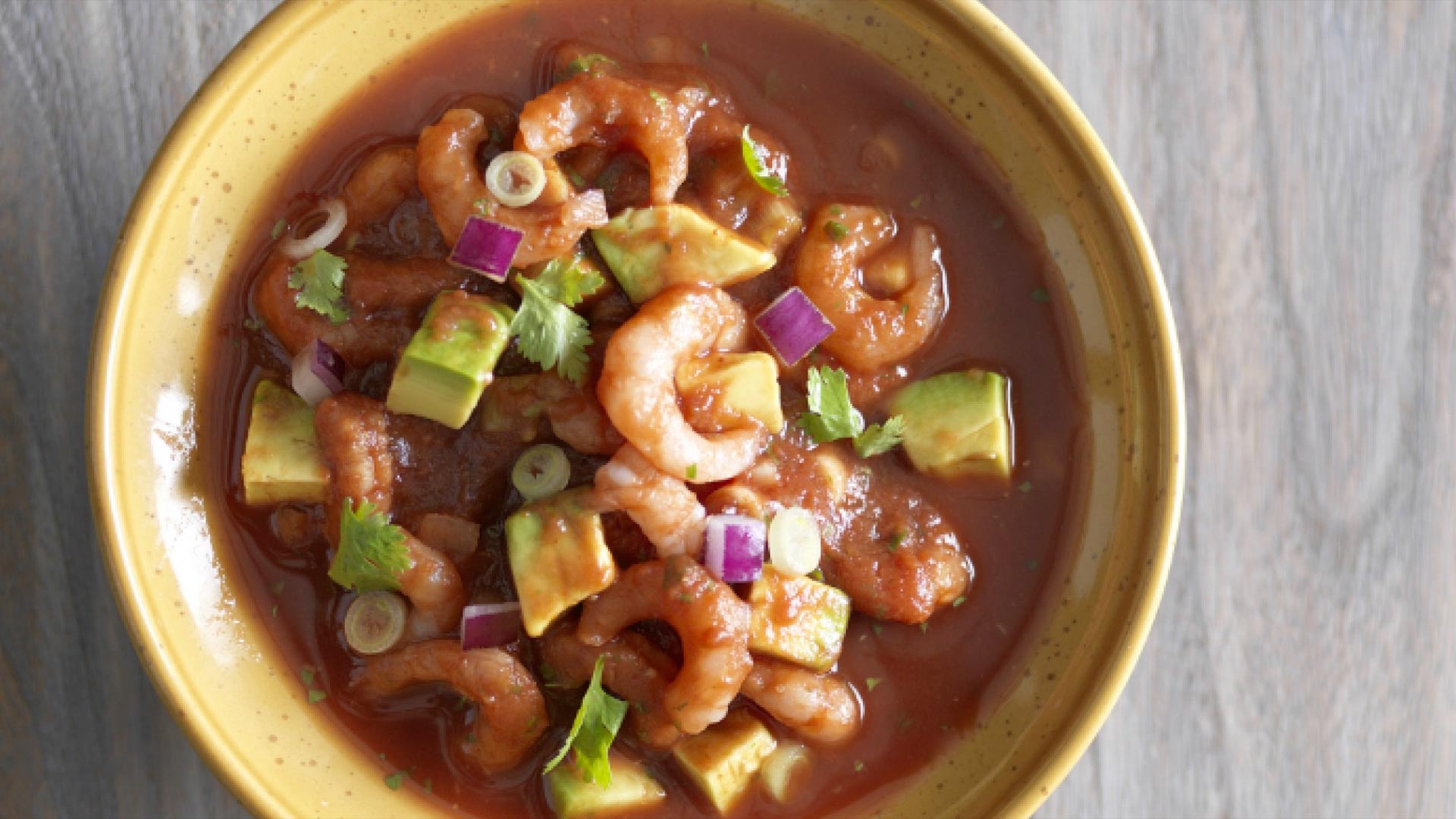 This is somewhere between a soup and an appetizer, this dish is great for summer parties because it's so refreshing.

Ingredients
1 quart 100% tomato juice
1/4 cup tomato paste
4-5 scallions, white parts only, thinly sliced
1/2 red onion, cut into 1/4-in. dice
1 cucumber, seeded and cut into 1/4-in. dice
1 medium avocado, peeled and cut into 1/4-in. dice
1 lb. small or medium shrimp, peeled, deveined and cooked
4 Tbsp. chopped fresh cilantro
Yield: 6 servings

Directions
Combine ingredients in a large bowl and mix well.


Serve in martini glasses with organic tortilla chips.


Recipe Credit: Rachel Khanna from Live, Eat, Cook Healthy
For additional tips and photos for this recipe visit The Splendid Table.