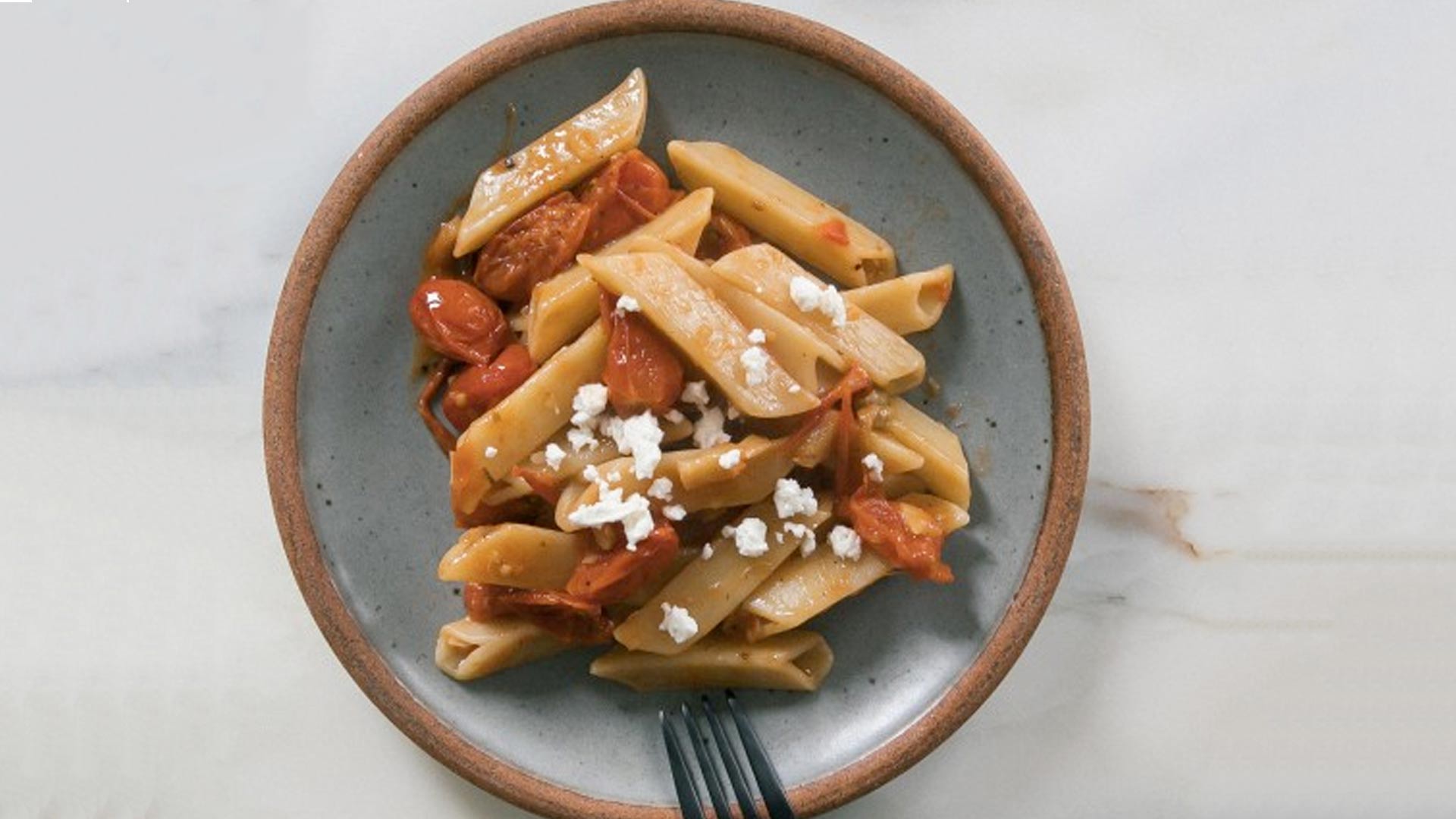 Tomato and Artichoke Pasta
"It's almost officially summer, which means tomatoes are in full effect. During the warmer months, I want meals to be super simple. And this super quick dish falls into that category. While I would definitely categorize this meal as quick and easy, there are a few extra steps that are 100% worth it." - Adrianna Adarme
Ingredients
2 tablespoons olive oil
2 pints of cherry tomatoes
1/3 cup finely chopped artichoke hearts
3 cloves garlid
Salt
1/4 teaspoon crushed red pepper
1 pound pasta of choice
1 ounce of feta cheese, crumbled, as garnish
Yield: 4 servings

Directions
To a large saute pan, set over medium-high heat, add the olive oil. When the oil is warm, add the cherry tomatoes and cook until seared and blistered, about 2 to 3 minutes. Bring the heat down to a low heat and continue cooking until they become softened, about 2 minutes. Then add the artichokes, garlic, a few pinches of salt and crushed red pepper; and cook for an additional 5 to 7 minutes.


Meanwhile, bring a pot of salted water to a boil. Cook the pasta to al dente or according to your the package's instructions.


Scoop out about 1/2 cups of pasta water and add it to the pan with the tomatoes. Bring a simmer to reduce for about 2 minutes. Next, add the cooked pasta to the pan and toss until the pasta is coated in the sauce.


Divide amongst bowls or plates and top with crumbled feta as garnish. Serve immediately.


Recipe Credit: Adrianna Adarme of Fresh Tastes. For additional tips and photos for this recipe visit PBS FOOD online.