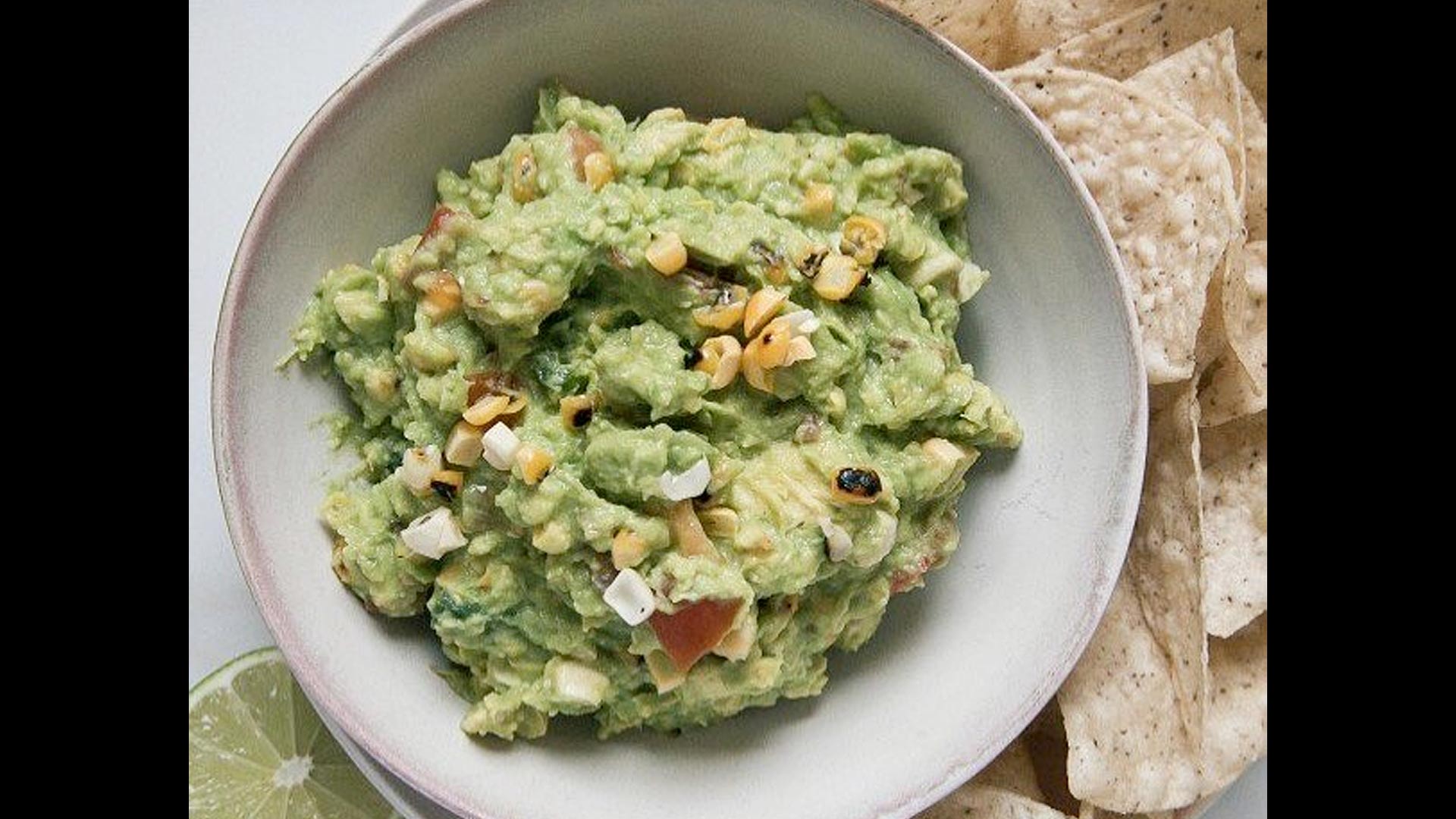 Blistered Corn Guacamole
Blistered corn guacamole adds a little extra flavor to your appetizer spread.

Ingredients
3 avocados, halved and pitted
1/2 jalapeno, diced
vine-ripe tomato, diced
Juice from 2 limes
salt
Chips, for serving
Yield: 4 servings

Directions
Place the ears of corn on the grates of your gas range. Alternatively, you could do this on a grill. Char the corn on all sides, rotating it with a pair of tongs every few minutes. Set aside and allow to cool to room temperature. Then using a knife, slice the kernels off the cob.


To a bowl, add the avocados and smash, using a fork, until pureed. Fold in the reserved blistered corn kernels, jalapeño, tomato, lime juice and a few pinches of salt. Give it a taste and adjust the salt according to taste. Serve with chips.


Recipe Credit: Jenna Weber of Fresh Tastes. For additional tips and photos for this recipe visit PBS FOOD online.