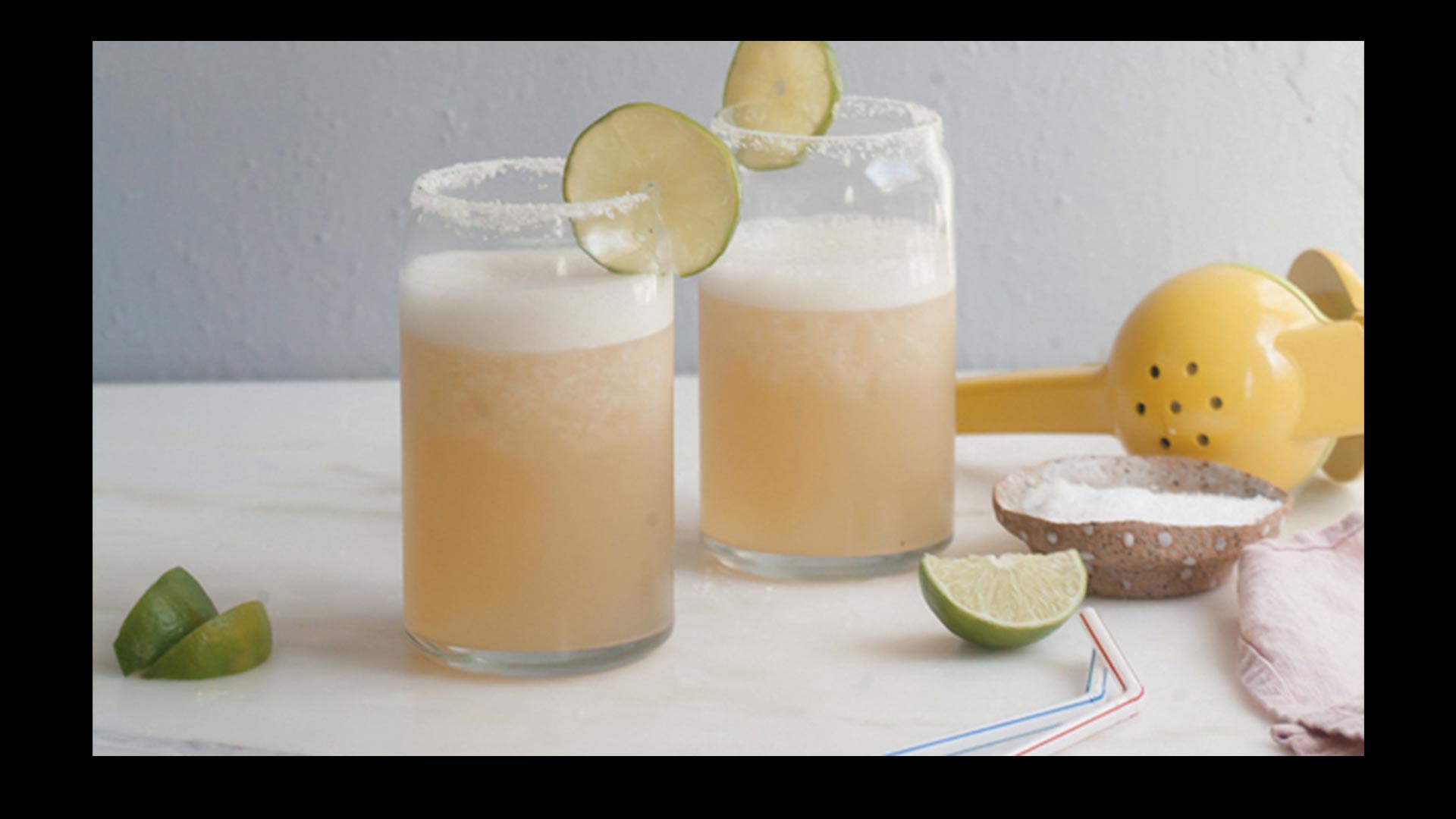 Frozen Beergarita
PBS
This Frozen Beergarita recipe is a frozen Americanized version of the Mexican Micheladas.

Ingredients
1/3 cup lime juice (from about 7) + an extra lime for rim and garnish
3 tablespoons white granulated sugar
2 1/2 cups ice
1 (12-ounce) can of Mexican beer or lager
Salt
Yield: 2 Servings

Directions
To a blender, add the lime juice and sugar. Blend until the sugar has mostly dissolved, about 20 seconds. Add the ice and blend until all the ice is crushed. Pour in the beer and blend once more until combined. It'll be frothy, not to worry.


Add a few tablespoons of salt to a shallow bowl or plate. Rub a lime wedge around the rim of two glasses. Dip them in the salt until it's evenly coated all around the glass's rim. Divide the frozen beergarita amongst the two glasses. Garnish with a few lime wedges. Drink immediately..


Recipe Credit: Adrianna Adarme of Fresh Tastes. For additional tips and photos for this recipe visit PBS FOOD online.