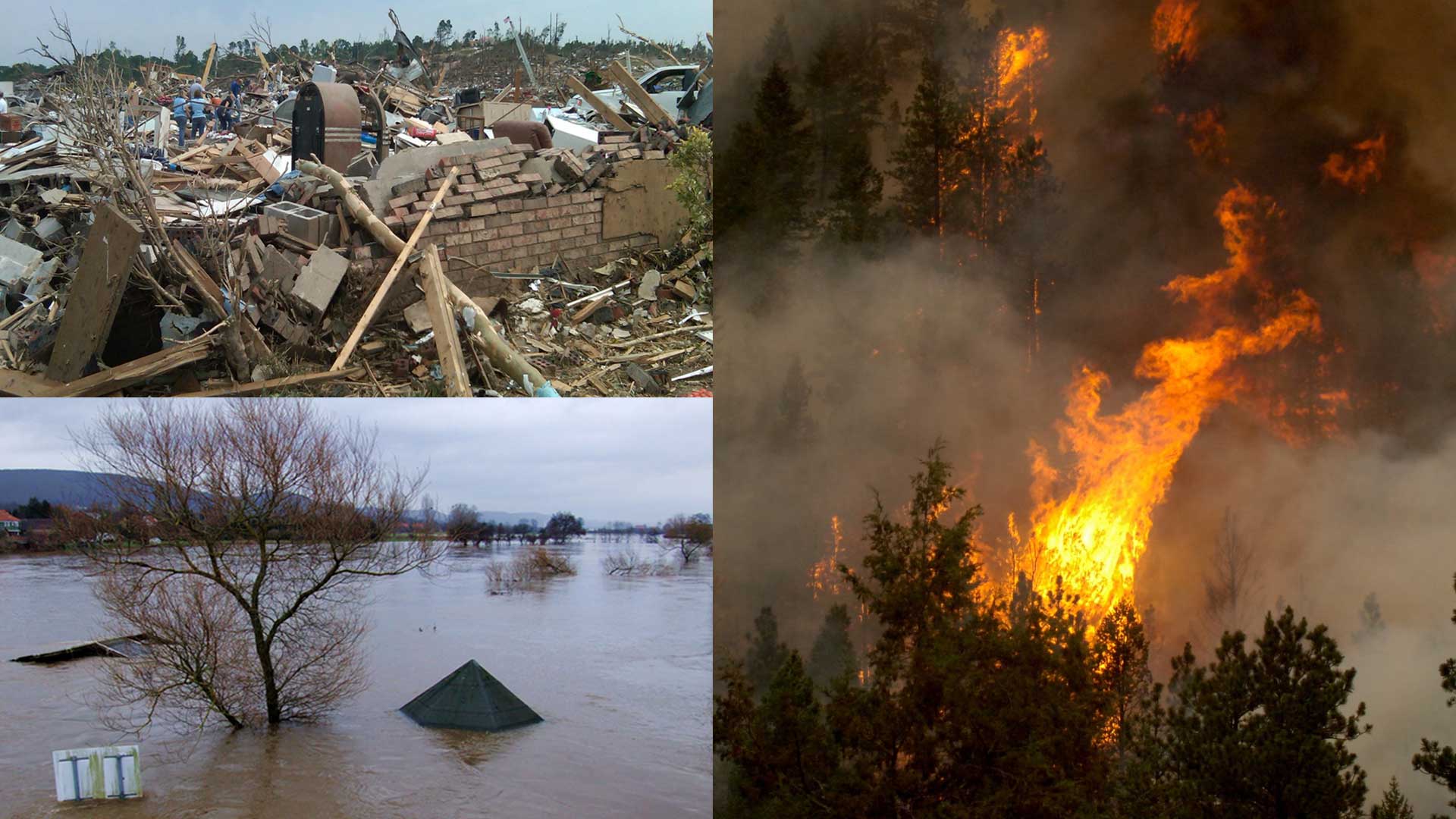 Natural disasters like floods, earthquakes, and wildfires can strike at any moment.
Wikimedia
Those affected by the recent natural disasters (including hurricanes, floods, wildfires, and major earthquakes) are grieving, and that grief will not be over in a day, a month or even years to come. There is a deeper experience that goes beyond the physical and material needs.
NEXT AVENUE examines the underlying issues of this type of grief and what one can do to help and support those who were pummeled by the force of the natural disasters.
Excerpt from the article

'Allowing the Pain' After a Natural Disaster
While we see outpourings of support to help with the physical rebuilding, we also need to be with survivors in non-material, non-financial ways. To greater or lesser extents depending on the impact in a particular area, survivors also need to let go of:
Their sense of security and safety in their own homes
Their accustomed daily routine
Their plans for the immediate future
Often, their visions and dreams for the long-term future they had plotted
Their belief in established systems of aid, especially if they find their insurer won't cover what they thought, government services are inadequate to their needs or the health care system has let them down
Their assumptions about the way life works (i.e., thoughts that this isn't fair or it shouldn't happen to me)

Next Avenue is public media's first and only national journalism service for America's booming older population.