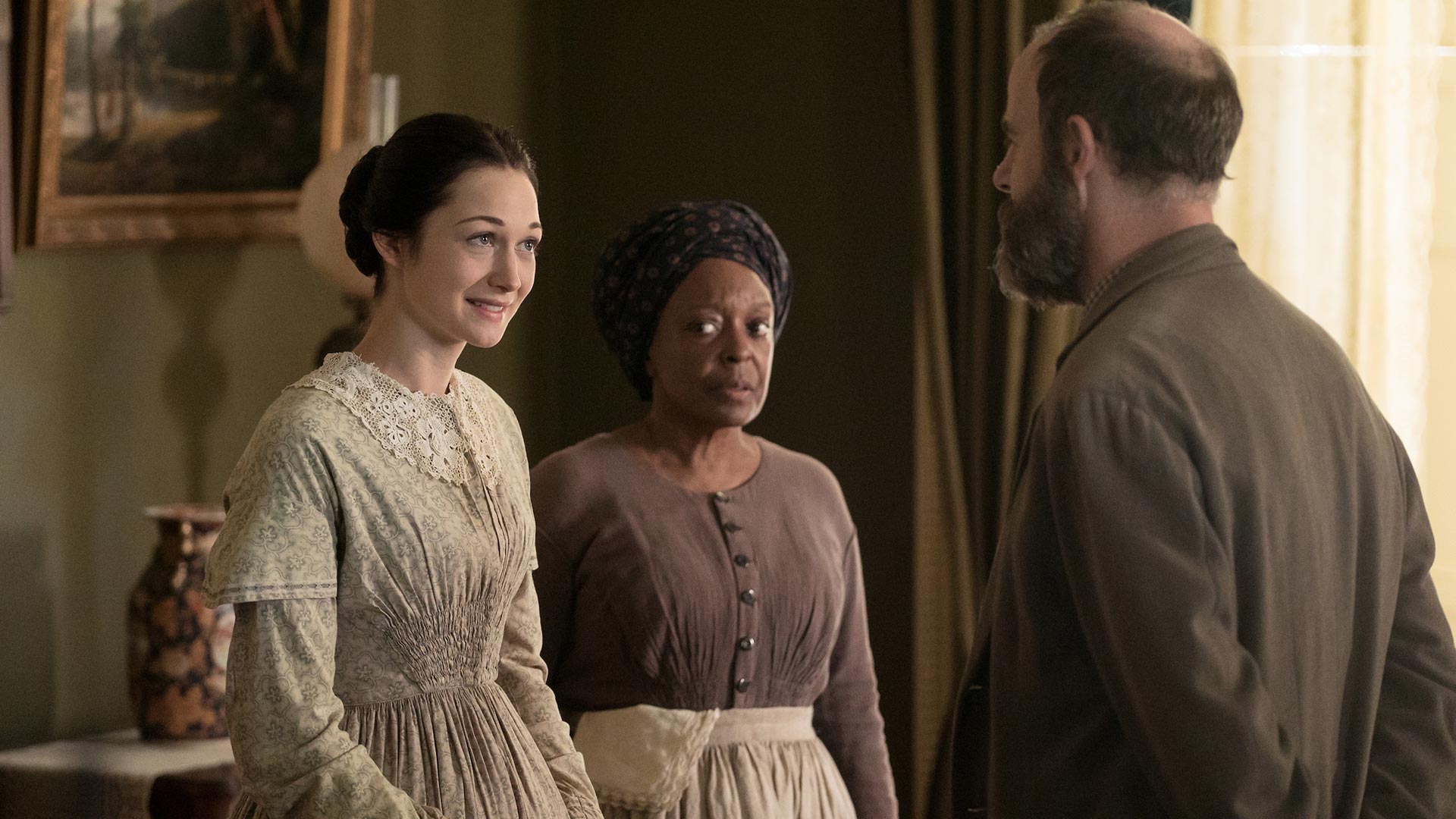 Emma Green (Hannah James), Belinda Gibson (L. Scott Caldwell) and Allan Pinkerton (Brían F. O'Byrne) (PHOTO: PBS)
Lisette re-creates on paper the face of a disfigured, amnesiac soldier, leading to a family reunion. When Anne's plans to be made head nurse fail, she rejoins Hale to undermine McBurney's authority. Pinkerton questions the Greens, causing a rift.
Mercy Street: Unknown Soldier, Sunday at 8 p.m. on PBS 6.