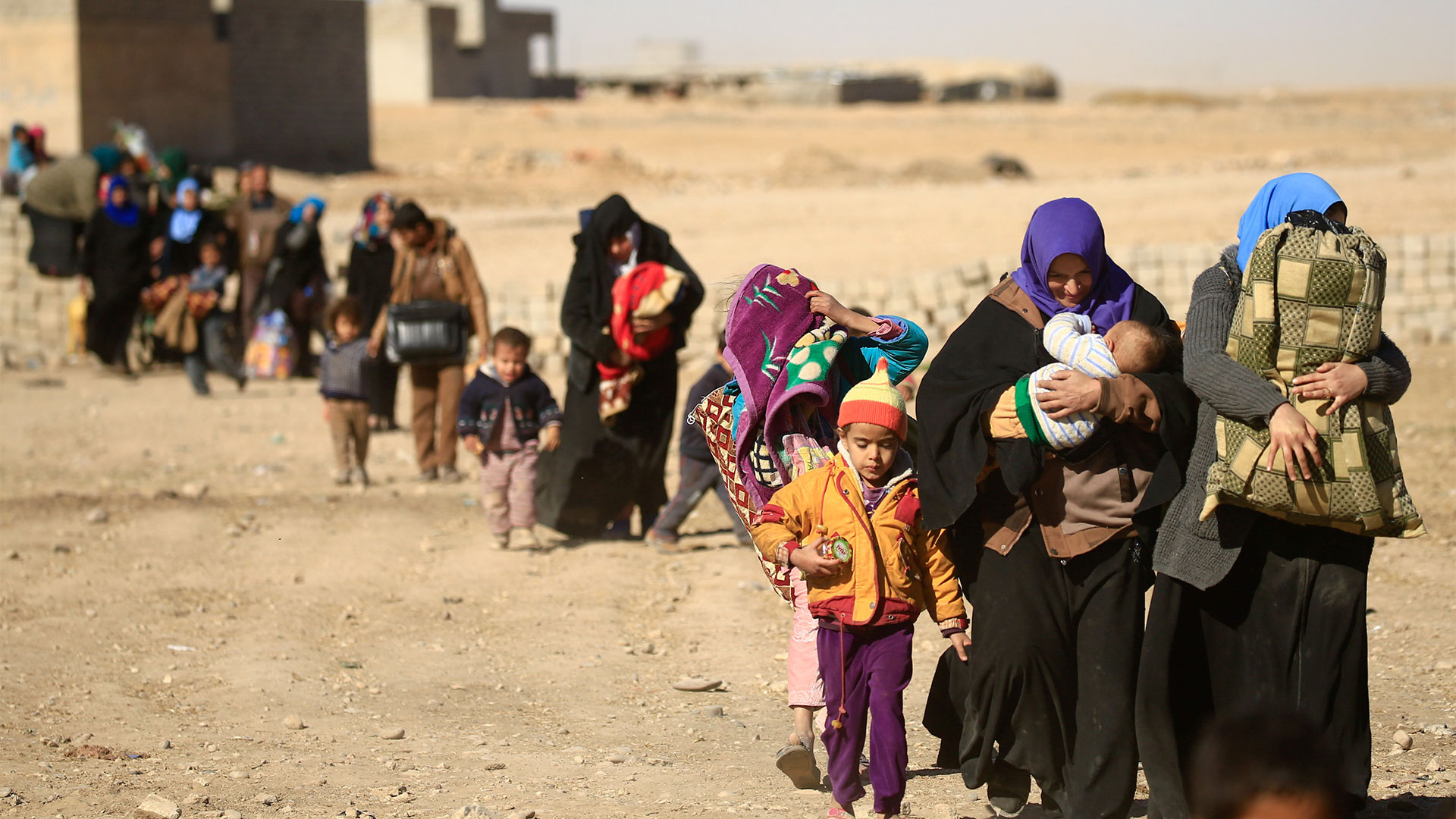 Displaced people walking in Mosul, Iraq, after fleeing from ISIS militants. (PHOTO: Courtesy of Thaier Al-Sudani/ Reuters 2016)
This timely investigative report from inside Iraq examines the forces vying for control in Iraq, and what's happening in the places where ISIS has been pushed out. On the ground, in dangerous conditions, the film looks at the militias working with the military, the impact on civilians, and concerns about sectarian fighting erupting inside the country.
Frontline: Iraq Uncovered, Tuesday at 10 p.m. on PBS 6.