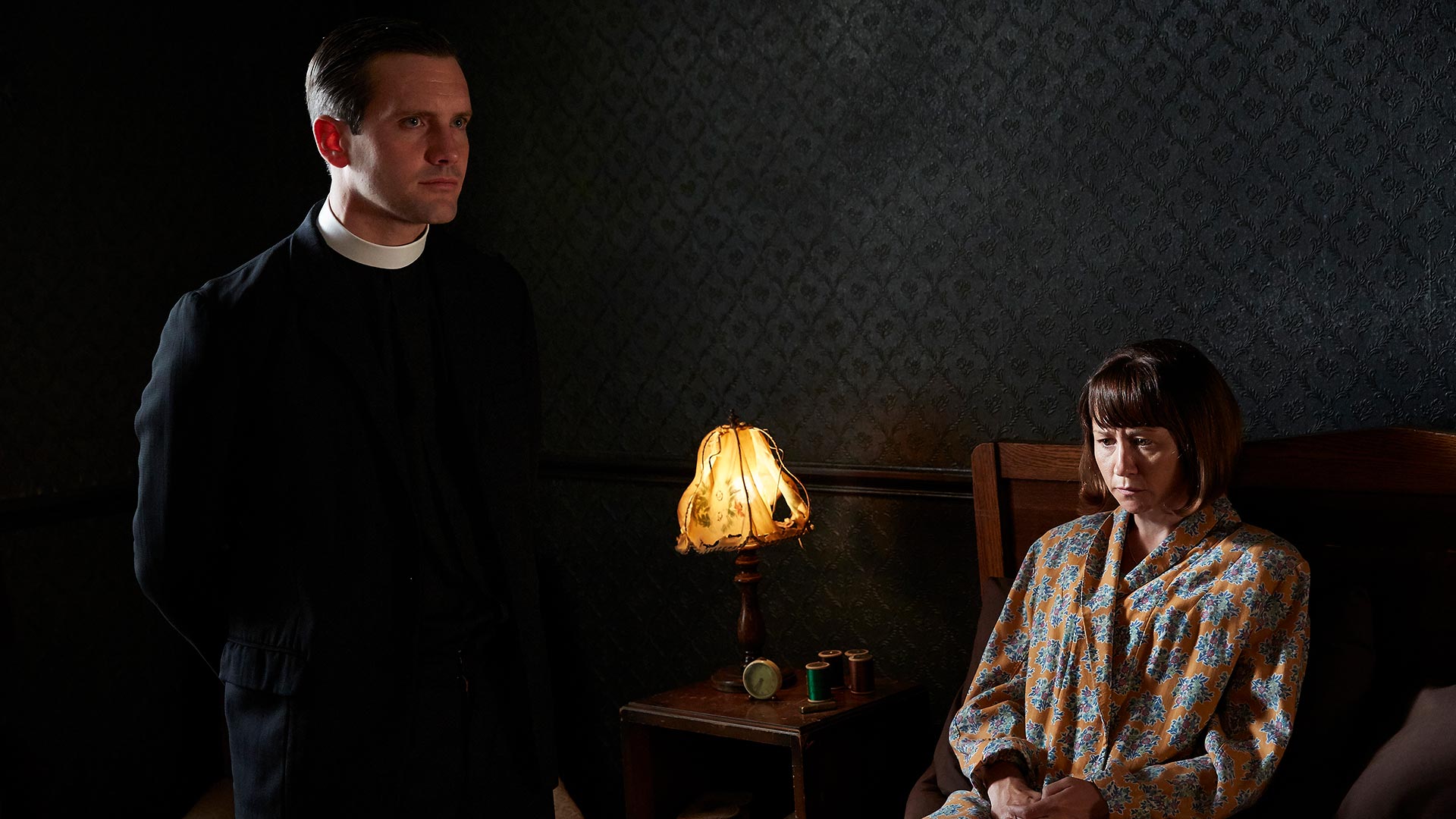 Jack Ashton as Tom Hereward, Claire Lams as Marnie Wallace (PHOTO: PBS)
An expectant mother buckles under the strains of pregnancy. As Tom provides pastoral care, he reveals why this case has touched him more than most.
Call the Midwife, Season 6 Episode 4, Sunday at 8 p.m. on PBS 6.