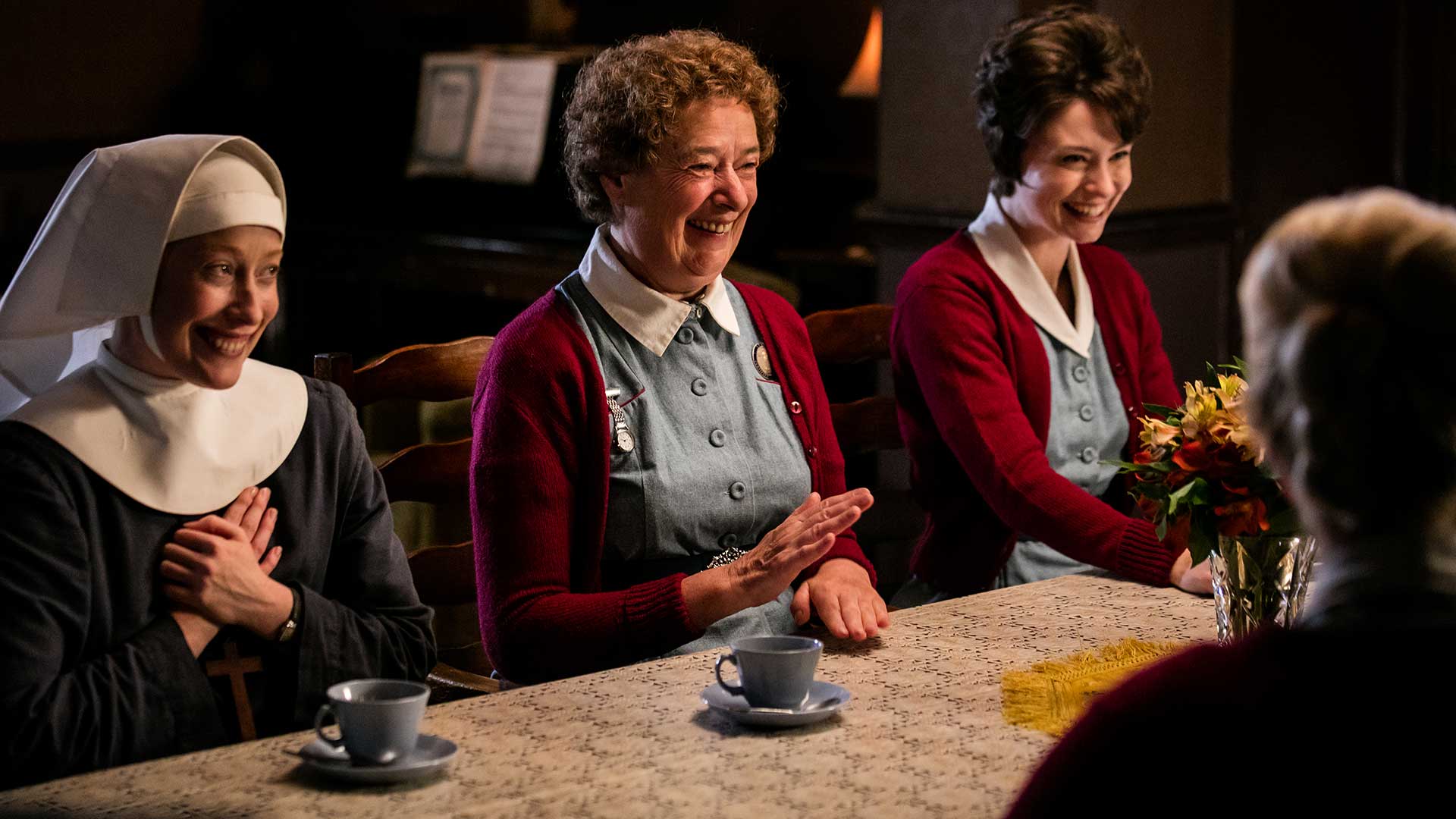 Victoria Yeates as Sister Winifred, Linda Bassett as Nurse Phyllis Crane, Jennifer Kirby as Valerie Dwyer
An unexpected turn of events leads to a hastily arranged wedding. Shelagh finally goes into labor. The arrival of the birth control pill leads to unforeseen consequences.
Call the Midwife, Season 6 Finale, Sunday at 8 p.m. on PBS 6.