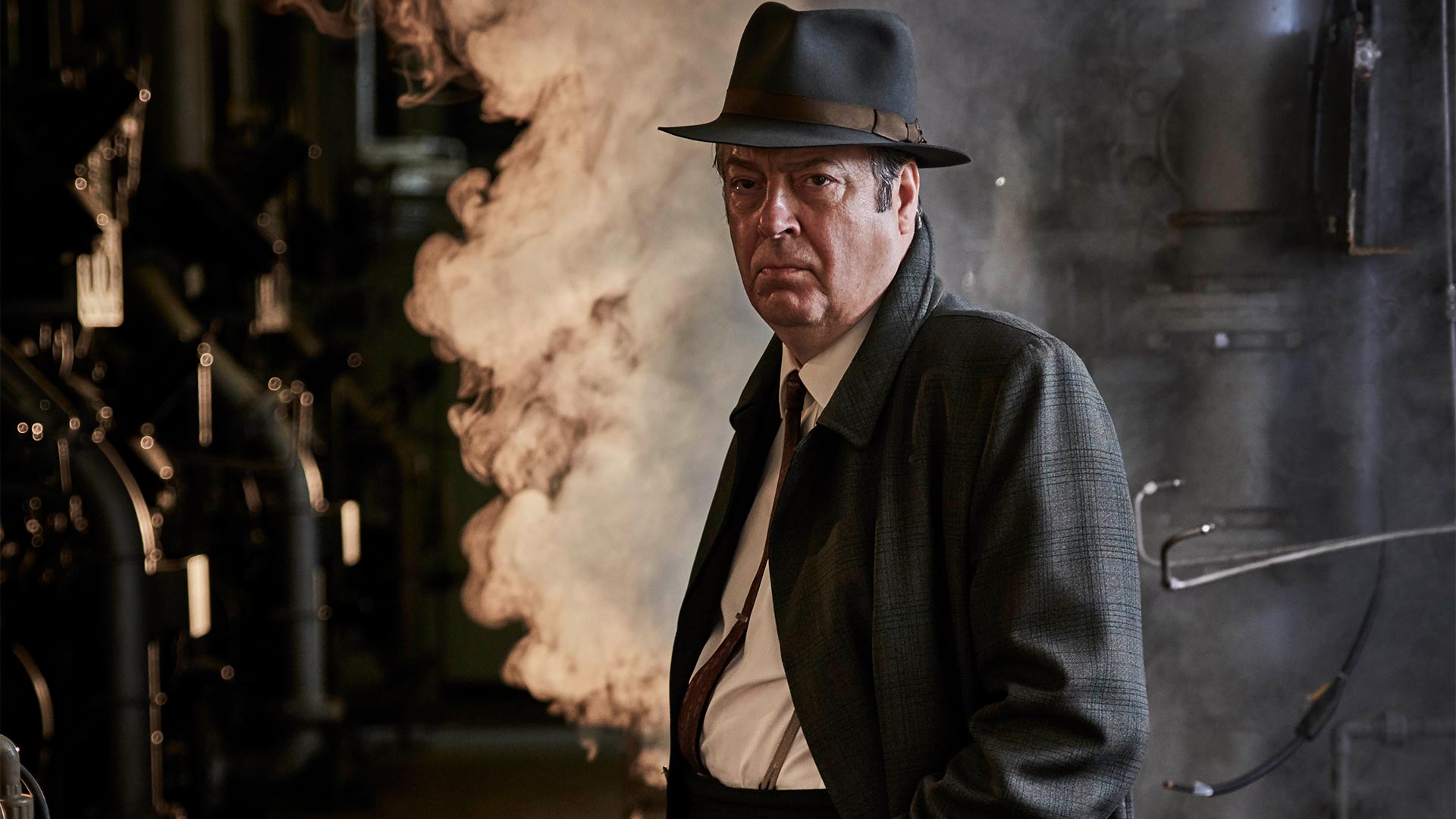 Roger Allam as DI Thursday. (PHOTO: PBS)
It's the summer of 1967, and the effects of the Cold War and sixties counterculture are being felt in Oxford. It has barely been two weeks since the events depicted in the season three finale, and we find Oxford's finest picking up the pieces of their personal and professional lives. Endeavour waits to hear the result of his Sergeant's Exam, and self-medicates to numb his heartache over Joan, but whisky and Tännhauser will only get a man so far. Meanwhile, Thursday and Win deal with their own sense of grief. Their home is empty, Sam gone to the Army and Joan…who knows where?
8 p.m.
Part 3: Lazaretto
Whispers of a cursed hospital ward and a seemingly innocuous death begin a chain of events that lead Endeavour to investigate the dark depths of Oxford's medical community.
9:30 p.m.
Part 4: Harviest
The extraordinary discovery of a 2,000 year old body leads Endeavour and Thursday to investigate the eerie village of Bramford, where nature is pitted against man and pagan rites hide nuclear mysteries.
And encore presentation of Endeavour Season 4: Parts 3 & 4, Thursday beginning at 8 p.m. on PBS 6.