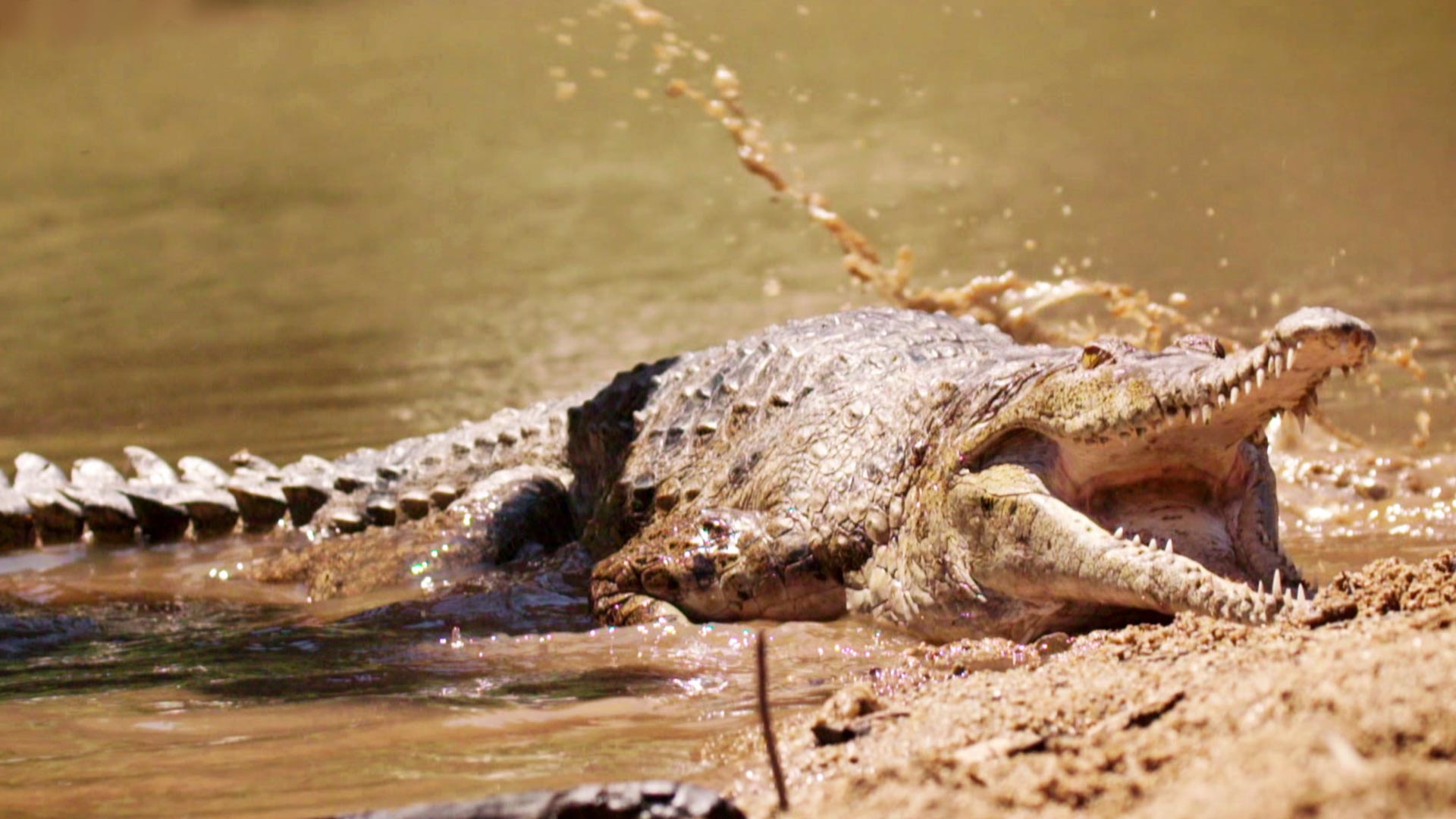 The Outback: Return of the Wet (PHOTO: PBS)
Inland Kimberley is now so stiflingly hot, everything and everyone moves with caution – with the exception of gold diggers Honest John and Steve. The region's remaining waterholes are packed with animals, forced dangerously close. Windjana Gorge is a prime example – a pristine oasis where brave humans wade into croc- infested water, all in the name of science. The coast is also a place to congregate. Thousands of shorebirds arrive from the world's longest single migration, only to be blasted with nets by crafty bird lovers. The humidity builds and finally, the skies explode with thunder and rain. Nyul Nyul ranger Albert Wiggan sings a welcome to the life it brings and arrival of a new season in his ancient land.
The Outback, Wednesdays at 8 p.m. on PBS 6.