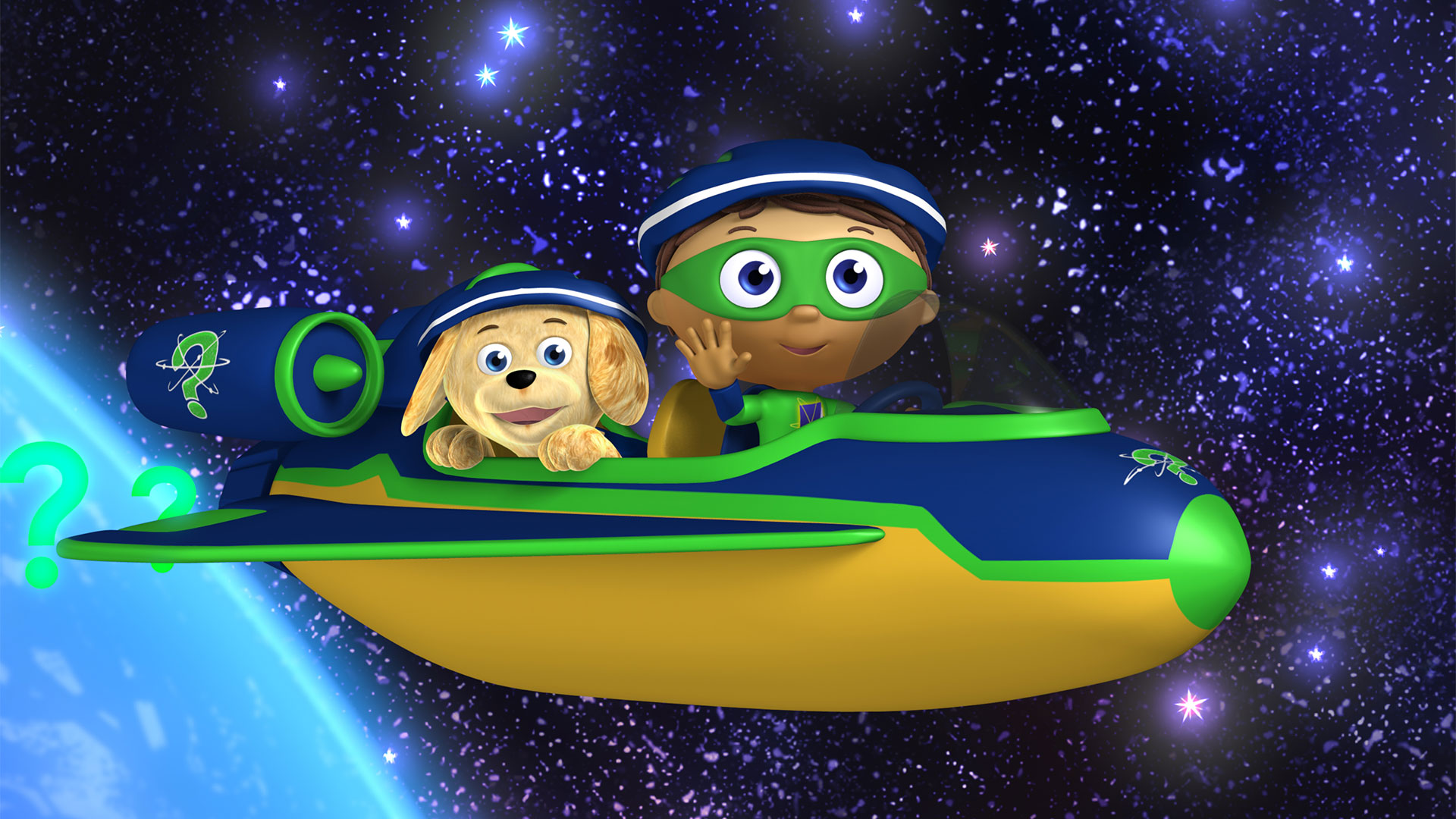 PBS Kids
The Super Readers jump into books (literally) to find answers to everyday preschool challenges and embark on exciting adventures, where they play interactive reading games to overcome obstacles and save the day. In every fantastical episode of Super Why!, young viewers dive directly into a pop-up story to experience a brightly-illustrated children's tale brought to magical life.
The standout, imagination-stimulating series focuses on the adventures of four fairytale friends who transform into reading-powered superheroes: Alpha Pig with Alphabet Power, Wonder Red with Word Power, Princess Presto with Spelling Power, Super Why with the Power to Read and Super YOU with the Power to Help. Together, they are the "Super Readers".
For Parents
With a breakthrough interactive approach to reading education, classic fairytales with an innovative preschool twist and colorful and empowering young heroes, Super Why! is the only preschool property created to help kids learn the fundamentals of reading through interactive storybook adventures. 
Click here for a complete schedule