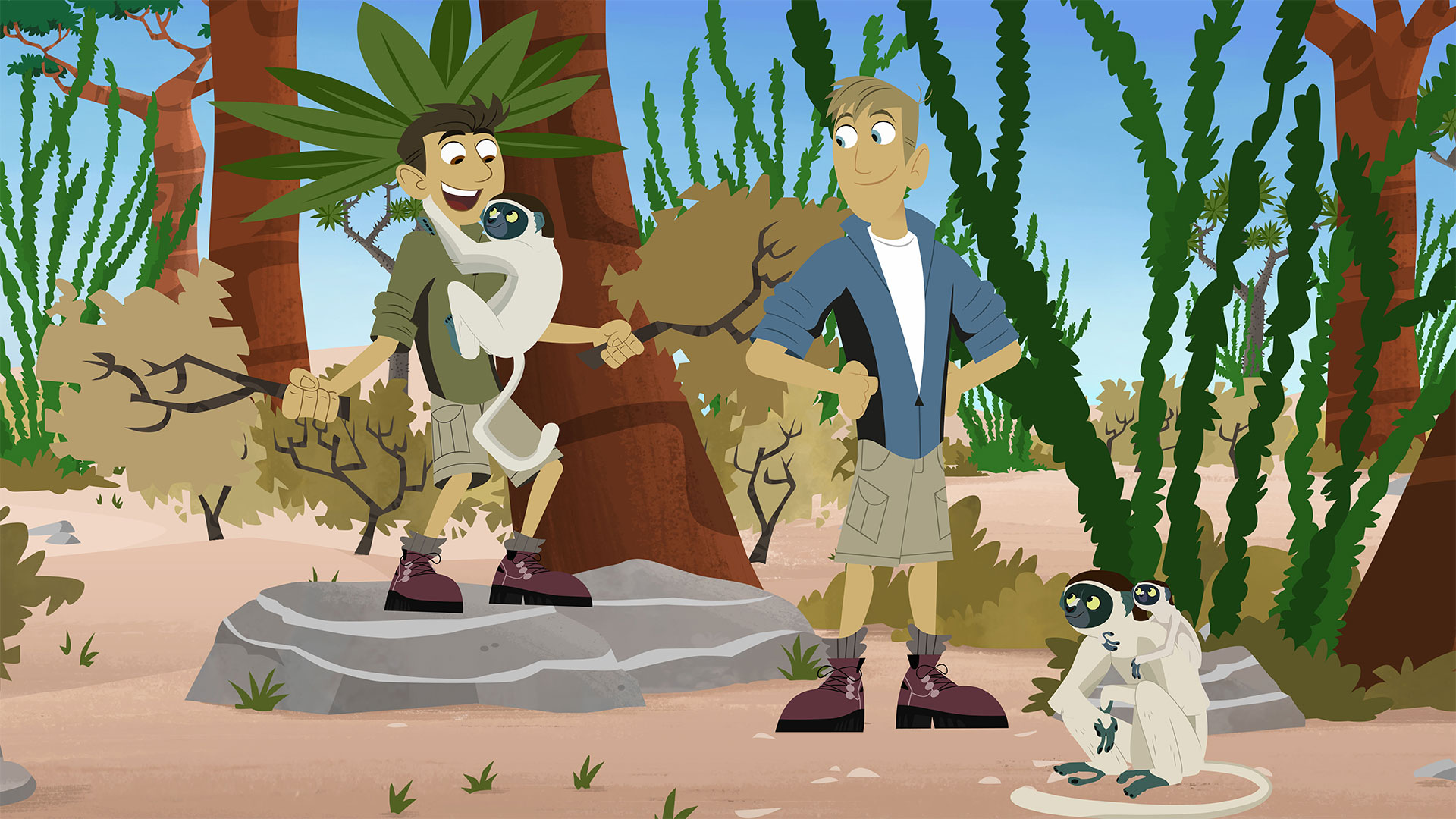 PBS Kids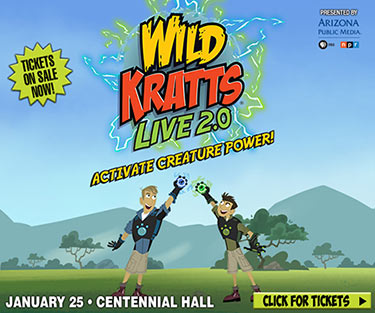 See Wild Kratts Live in Tucson on January 25, 2019
Wild Kratts joins the adventures of Chris and Martin Kratt as they encounter incredible wild animals, combining science education with fun and adventure as the duo travels to animal habitats around the globe.
Animals can take you anywhere in science - from elephants using physics to suck gallons of water with their trunks to a fleet of peregrine falcons that harness the force of gravity to speed through the air - each half-hour episode presents age-appropriate science inspired by the natural abilities of the animals that the Kratt brothers, and young viewers, meet.
For Parents
Creature teachers Chris and Martin Kratt take 6-8 year olds and their families along on extraordinary animal-powered adventures in Wild Kratts. The show transforms the Kratt Brothers into animated versions of themselves, allowing the real-life zoologists to visit wild animals in their little-seen habitats and showcase key science concepts along the way.
Click here for a complete schedule