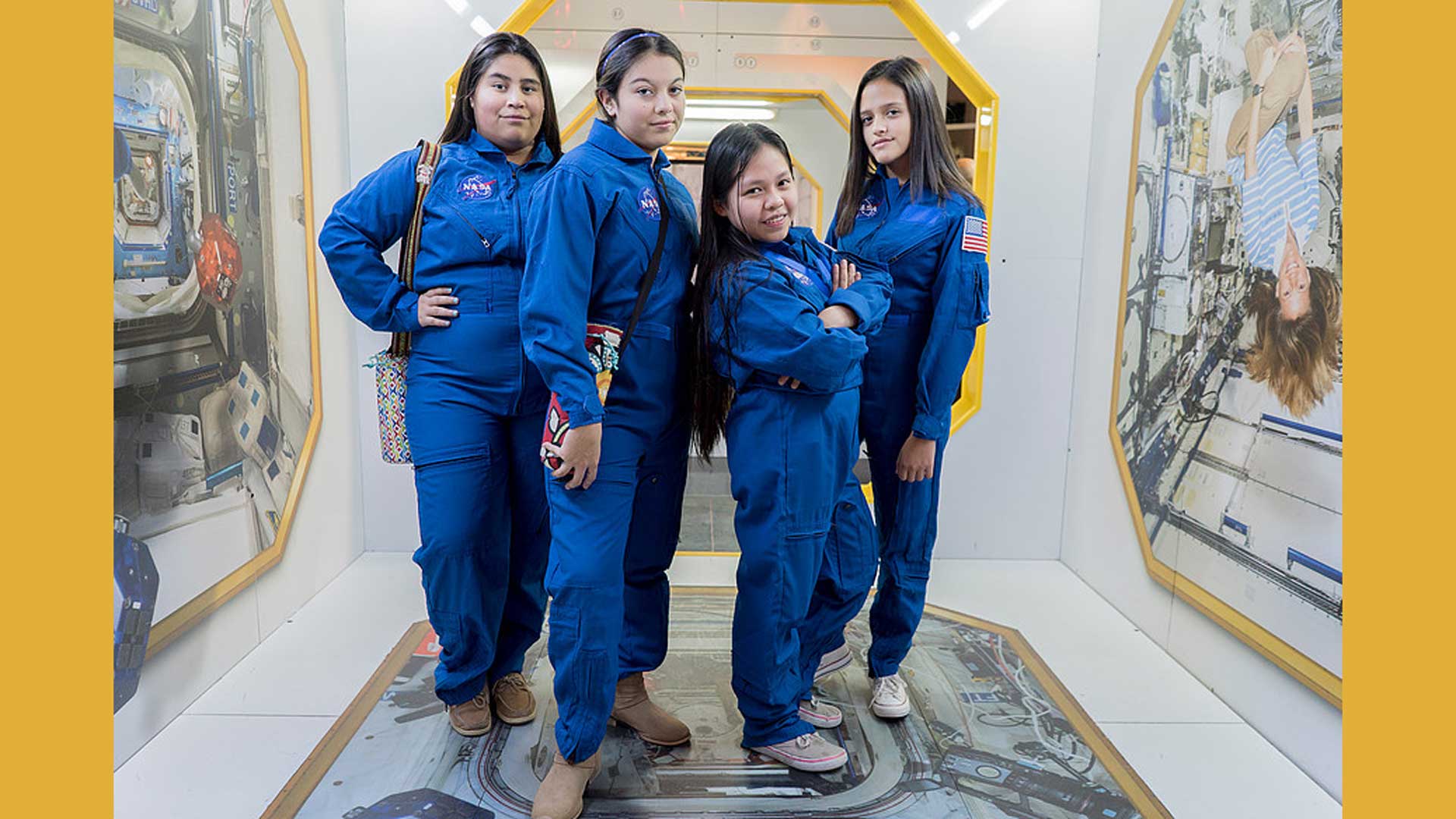 SciGirls work with NASA engineers to bring space science to life on Earth.
Courtesy of Marie Domingo
This series showcases bright, curious real girls putting science and engineering to work as they answer questions and make unexpected discoveries in the world around them. In each episode, you'll meet a new group of girls, whose eagerness to find answers to their questions will inspire your children to explore the world around them and discover that science and technology are everywhere!
Each episode goes beyond science "factoids" to highlight the process of science and engineering. Girls can see how choosing, questioning, planning, predicting, observing, interpreting and communicating actually take place. They learn how rewarding and fun it is to do science and engineering with your peers, and the show's female mentors offer girls a glimpse of exciting STEM career possibilities.
Every girl can be a SciGirl!

For Parents
SciGirls is a show for kids ages 8-12, showcasing bright, curious, real tween girls putting science, technology, engineering and math (STEM) to work in their everyday lives.
Click here to watch videos online.