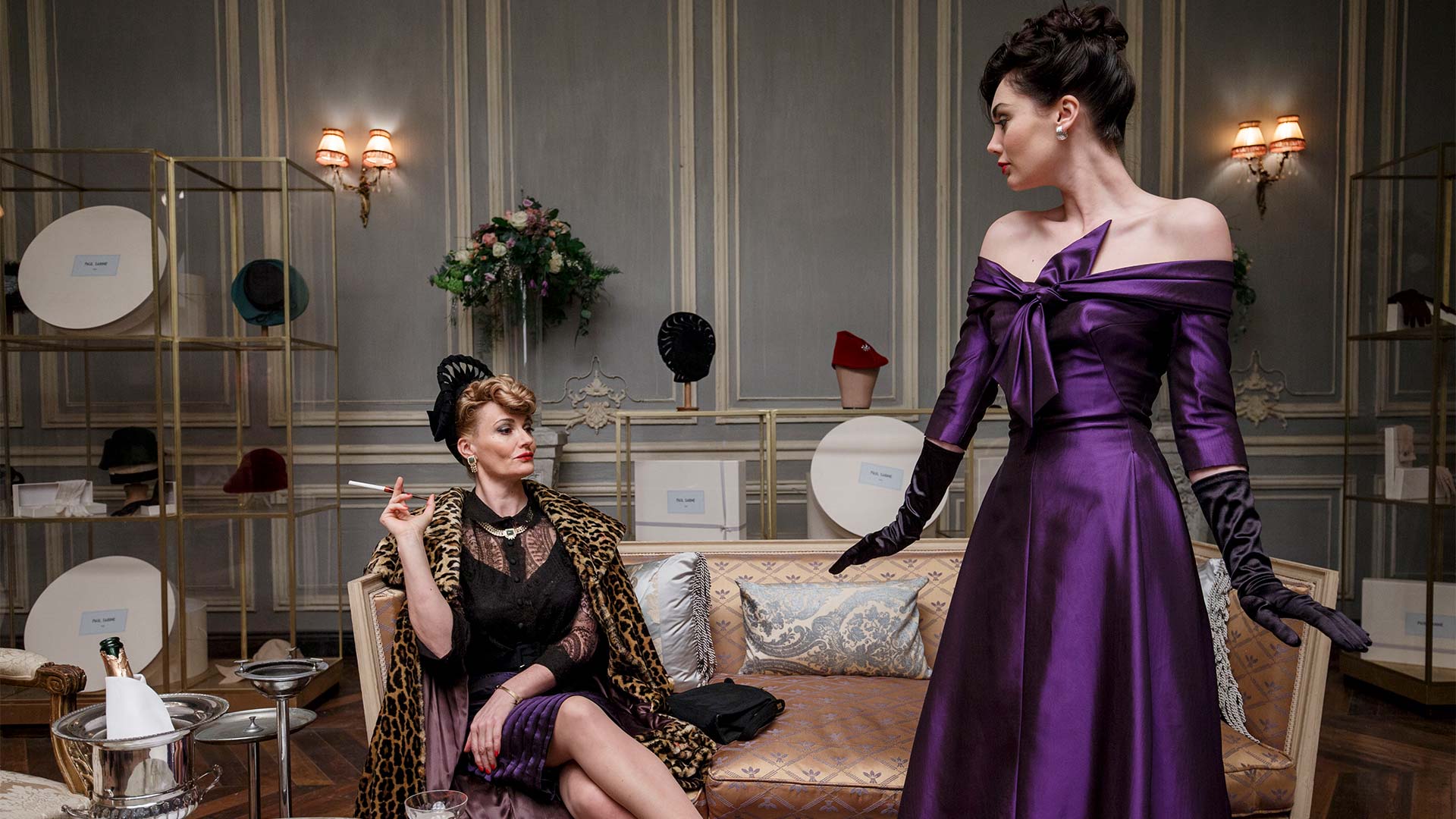 Shown from left to right: Marjorie Sutter (Sarah Parish) and Dominique (Poppy Corby -Tuech) (PHOTO: PBS)
In post-World War II, Paul Sabine is restoring Paris as the fashion capital of the world. His dresses are a sensation, and only his shady past and an inconvenient corpse block his way to success. Dressing up was never so dazzling—or dangerous.
Episode 1
In post-war Paris, Paul Sabine aims for the top in couture, relying on his troubled brother Claude's brilliant dress designs. American photographer Billy pursues Nina the mysterious seamstress.
Masterpiece: The Collection premieres Sunday at 10 p.m. on PBS 6.