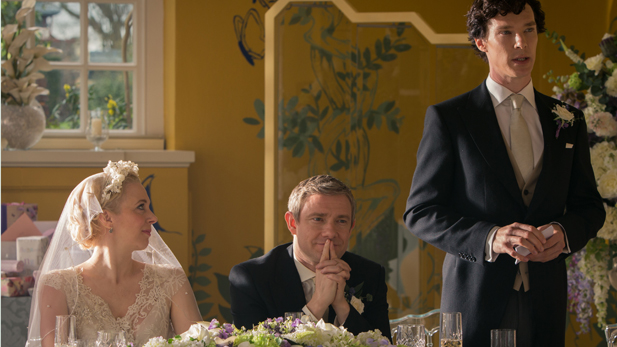 PHOTO: PBS
Amanda Abbington as Mary Morstan, Martin Freeman as John Watson and Benedict Cumberbatch as Sherlock Holmes.
Sherlock faces his biggest challenge of all – delivering a Best Man's speech on John's wedding day. But all isn't quite as it seems. Mortal danger stalks the reception - and someone might not make it to the happy couple's first dance. Sherlock must thank the bridesmaids, solve the case and stop a killer.
Sherlock Season 3: The Sign of Three, Sunday at 9 p.m. on PBS 6.