West Side Story was directed by Jerome Robbins and Robert Wise who were awarded an Oscar for their direction. The film stars Natalie Wood, George Chakiris, Richard Beymer and Rita Moreno. The movie won a total of 10 Academy Awards including Best Picture, Best Music, Scoring of a Musical Picture and Best Supporting Actor and Actress (Chakiris and Moreno).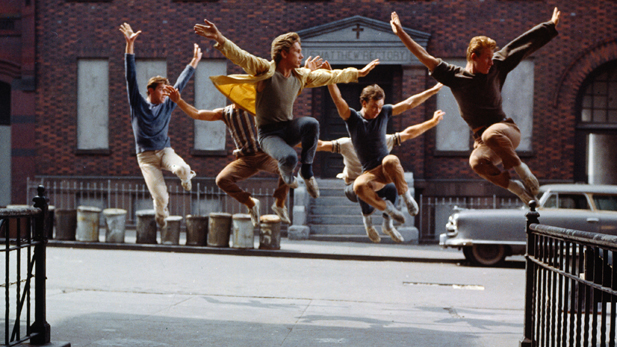 PHOTO: MGM
West Side Story
Set in the mid 1950's, West Side Story is a dynamic musical about two rival gangs in New York City. Tensions peak between the Jets, a white working class gang, and the Sharks, a group of Puerto Rican immigrants, who fight over the same turf.
The battling gang members meet up at a local dance where Tony, a former Jet, meets Maria, the sister of Shark leader, Bernardo. They fall deeply in love, meet secretly and plan to run away together.
Hollywood at Home special presentation of West Side Story, Thursday at 9 p.m. on PBS 6.