A new generation of preschool "neighbors" will get to experience the Neighborhood of Make-Believe when DANIEL TIGER'S NEIGHBORHOOD, the first TV series inspired by the iconic, award-winning MISTER ROGERS' NEIGHBORHOOD.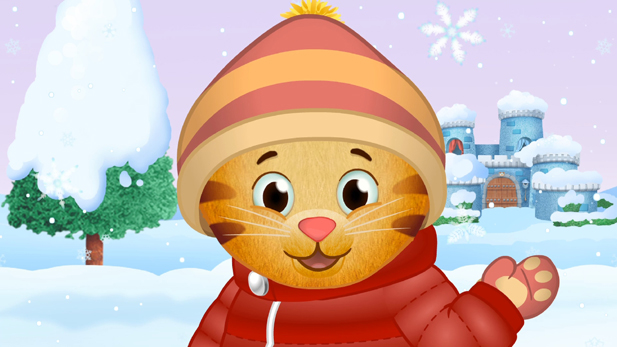 PHOTO: PBS
DANIEL TIGER'S NEIGHBORHOOD stars 4-year-old Daniel Tiger, son of the original program's Daniel Striped Tiger, who invites young viewers into his world, giving them a kid's-eye view of his life. As they closely follow and share Daniel's everyday adventures, preschoolers ages 2-4 and their families learn fun and practical strategies and skills necessary for growing and learning.
Daniel starts his day by donning his red sweater, tying his sneakers and inviting his preschool pals at home into the bright and lively Neighborhood of Make-Believe. Daniel Tiger's Neighborhood features the next generation of the original characters from Mister Rogers' Neighborhood. Daniel's best friend is O the Owl, who lives with his Uncle X in the tree next door to Katerina Kittycat, daughter of Henrietta Pussycat. Daniel also loves to visit Prince Wednesday, the youngest member of the royal family headed by King Friday, in his castle; and Miss Elaina, who lives with her parents, Lady Elaine Fairchilde and Music Man Stan, in the Museum-Go-Round. The familiar red trolley "ding dings" its way all around the Neighborhood.Comcast 200 and Cox 80.