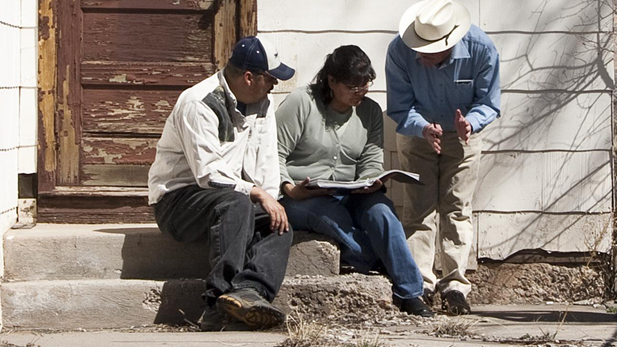 Dorey and Yolanda meet with Harry Myers (PHOTO: PBS)
When a Navajo couple discovers their children have a disorder that makes exposure to sunlight fatal, they also learn their reservation is a hotbed for this rare genetic disease. Why?
Sun Kissed follows Dorey and Yolanda Nez as they confront cultural taboos, tribal history and their own unconventional choices to learn the shocking truth: The consequences of the Navajos' Long Walk — their forced relocation by the U.S. military in 1864 — are far from over.
Watch Sun Kissed - Trailer on PBS. See more from POV.
POV: Sun Kissed, Thursday at 11 p.m on PBS 6.