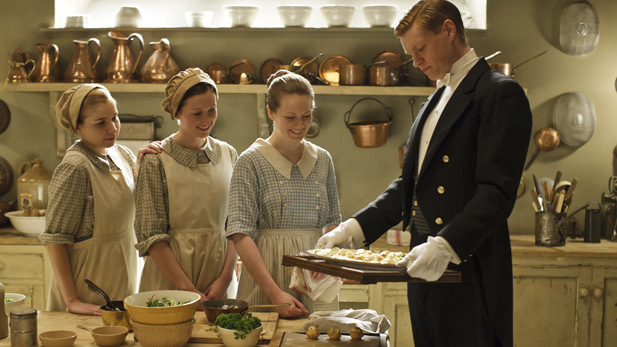 Cara Theobold as Ivy and Matt Milne as Alfred (PHOTO: PBS)
Questions of estate management pit Mary and Tom against Robert, while Bates' questions about Anna's suffering pressure Mrs. Hughes. Thomas installs a new ally, Violet hires a new gardener, and Alfred cooks up some ambition.
Downton Abbey Season 4: Part Four, Sunday at 8 p.m. on PBS 6.