Gypsy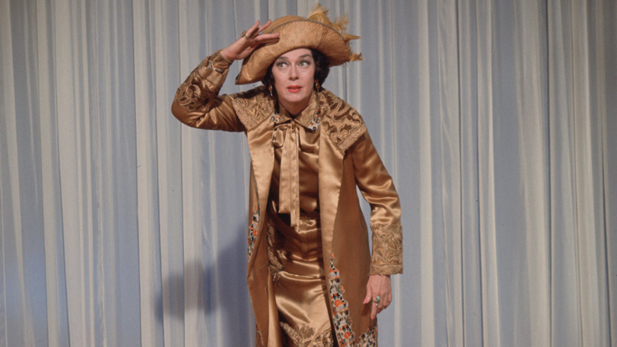 By the time Gypsy Rose Lee became a 1930s burlesque headliner, she had come a long way from vaudeville and out from under her younger sister's shadow. But there was one force of nature she could never escape: the driving ambition of her mother, the woman who shoved her into the world spotlight.
The powerful musical Gypsy is her story. Ringing with the Broadway sass of its score by Jule Styne and Stephen Sondheim, this production sweeps through a grand tour of old-time Vaudeville and the volcanic relationships between Louise (Natalie Wood), the wallflower who would blossom into the sophisticated stripper Gypsy; her mother, Rose (Academy Award winner Rosalind Russel); and Herbie (Academy Award winner Karl Malden), the salesman unfortunate enough to fall in love with Rose.

Easter Parade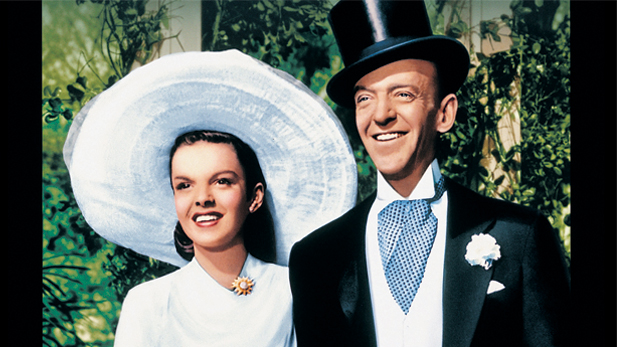 Fred Astaire and Judy Garland star in this classic movie musical featuring 17 songs by Irving Berlin.
When a famous dancer Don Hewes' (Astaire) partner, Nadine Hale (Ann Miller) deserts him, he makes a bet that he can make any chorus girl into a star. The chorine he chooses--almost at random--is Hanna Brown (Garland). She starts out a talented nobody, but after singing and dancing her way with Hale through many of the best musical numbers ever filmed, she comes back the star of the Easter Parade.
Hollywood at Home double feature, beginning at 9 p.m. on PBS 6