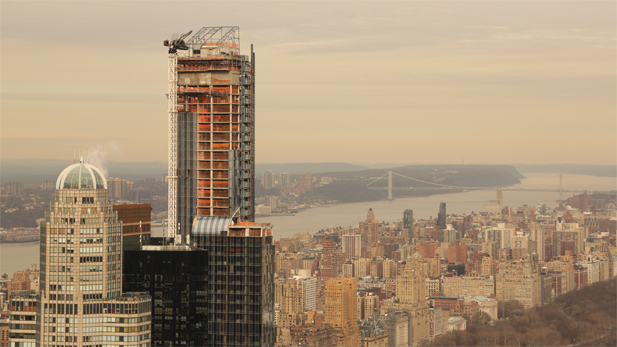 One 57 in New York City, "The Billionaire's Building."
Upon completion, One57, on Manhattan's 57th Street, will rise more than 1,000 feet, making it the tallest residential tower in the western hemisphere and boasting spectacular views of Central Park. "One57" follows the teams tasked with creating New York's most luxurious residential skyscraper and their ambition to redefine luxury living the big city. Condominiums at One57 showcase state-of-the-art interiors — double-height ceilings, full-floor apartments, bathrooms clad in the finest Italian marble and the finest material finishes.
Super Skyscrapers: The Billionaire Building, Wednesday at 10 p.m. on PBS 6.