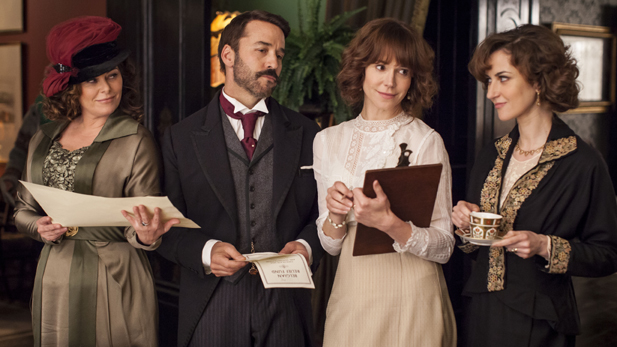 Shown from left to right: Polly Walker as Delphine Day, Jeremy Piven as Mr. Selfridge, Frances O'Connor as Rose Selfridge and Katherine Kelly as Lady Mae
The start of World War I spurs enlistment fever among the male staff. Ladies organize a benefit for refugees. Leclair has a mysterious obsession.
MASTERPIECE: CLASSIC"Mr. Selfridge, Season 2: Part Three." Sunday at 8 p.m. on PBS 6.