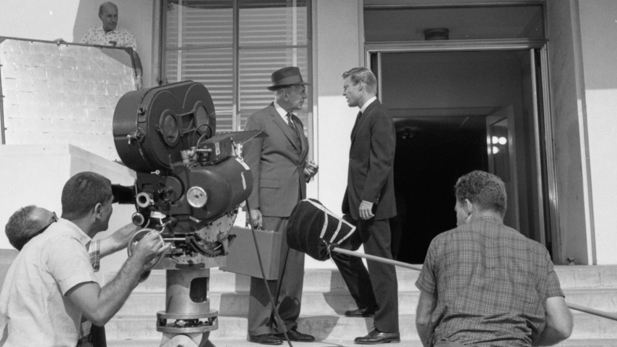 Raymond Massey (l) and Richard Chamberlain shooting Dr. Kildare
From George Clooney on "ER" to Richard Chamberlain on "Dr. Kildare," television's long love affair with doctors and nurses shows no signs of letting up. Noah Wyle, Anthony Edwards, Gloria Reuben and Eriq LaSalle open up about the secrets of "ER"; Howie Mandel, Ed Begley Jr. and Christina Pickles revisit "St. Elsewhere." The episode also features the final interview with Chad Everett of "Medical Center" before his recent death.
Pioneers of Television: Doctors and Nurses, Tuesday at 8 p.m. on PBS 6.