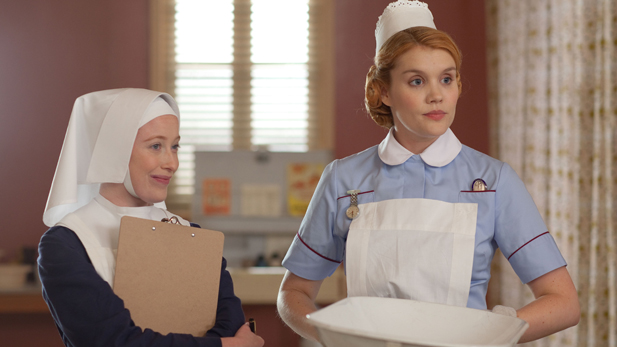 Victoria Yeates as Sister Winifred, Emerald Fennell as Patsy Mount
Tom, the local curate, asks Trixie to join him for a day of cricket. She happily accepts, but their date is disastrous and she's left feeling disappointed. Shelagh decides to talk to Dr. Turner about adopting a baby. Patsy struggles to adapt to the unpredictable and chaotic working life that midwifery brings. When she upsets a young mother in the clinic, she's taken off midwifery and put on to the district rota. In the course of her work, she forms a bond with a docker and works tirelessly to find a diagnosis for his unusual symptoms.
Call the Midwife Season 3, Episode Six, Sunday at 7 p.m. on PBS 6.