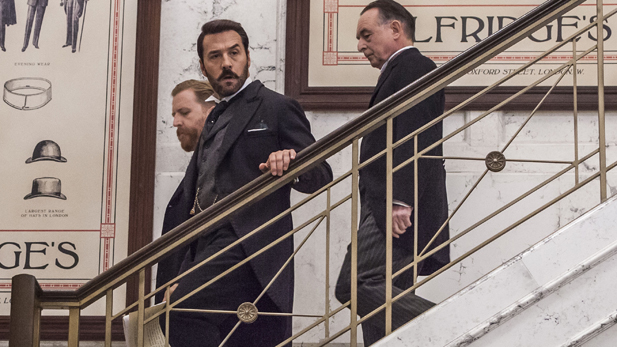 Tom Goodman-Hill as Mr. Grove, Jeremy Piven as Mr. Selfridge, and Ron Cook as Mr. Crabb
Harry's secret service contact does him a favor. Mae and Loxley cross swords. Leclair gets good news — and bad.
Masterpiece Classic: Mr. Selfridge, Season 2: Part Seven, Sunday at 8 p.m. on PBS 6.