Hollywood at Home Double Feature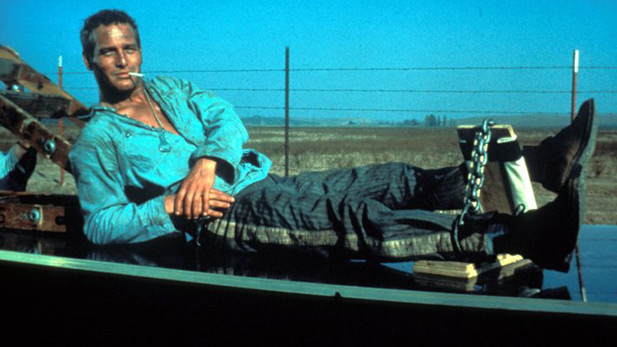 Cool Hand Luke
Academy Award winner Paul Newman stars with George Kennedy in this story of a man who will not surrender to authority--even at the cost of his life.
When Luke Jackson (Newman) is sentenced to a Southern prison for a minor infraction, his intelligence, calm under pressure and inability to accept defeat soon gain him the respect of his fellow inmates on the chain gang--and the nickname Cool Hand Luke. But they also earn Luke the enmity of the warden, who cannot allow any inmate to challenge his authority. When Luke's mother dies, he decides to escape ... and he will not allow anyone to stop him.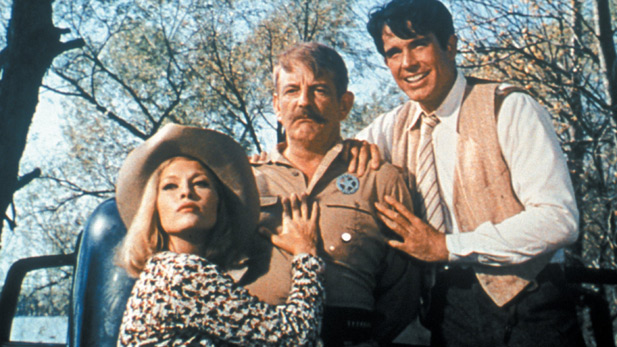 Bonnie and Clyde
Academy Award winners Warren Beatty and Faye Dunaway star in this groundbreaking film as the glamorous couple of Depression-era bank robbers Bonnie and Clyde.
When Bonnie Parker (Dunaway) catches Clyde Barrow (Beatty) stealing her mother's car it's love at first sight ... and the two begin a nationwide crime spree. As young gangsters in love, who attack the wealthy establishment and live by their own rules, Bonnie and Clyde capture the attention of an entire country--for the short time that they manage to elude law enforcement.
Hollywood at Home Double Feature, Saturday at 9 p.m. on PBS 6.