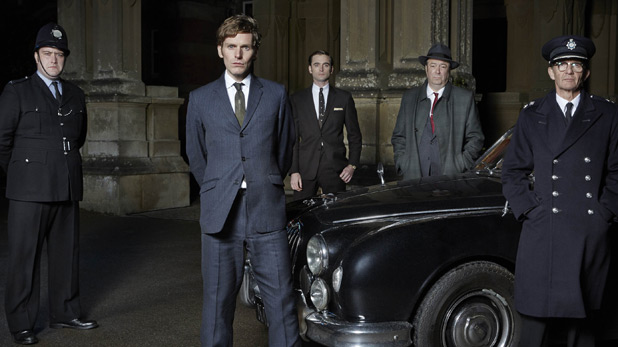 Sean Rigby as PC Strange, Shaun Evans as Endeavour Morse, Jack Laskey as DS Peter Jakes, Roger Allam as DI Fred Thursday, and Anton Lesser as CH Superintendent Reginald Bright
A woman found choked to death with a black silk stocking is the third strangling victim in a month, putting the Oxford city police on edge. Morse and Thursday grapple with their personal travails as they work to narrow the list of possible suspects before the Oxford strangler strikes again.
Mystery! Endeavour, Season 2: Sway, Sunday a 8 p.m. on PBS 6.