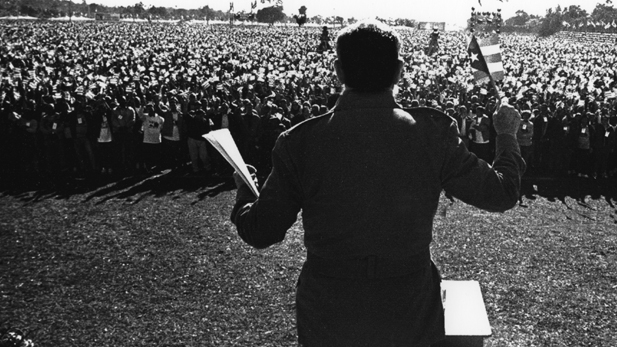 Castro is known for his long speeches, often speaking off-the-cuff for 3 plus hours.
In 1959, Fidel Castro rose to power in Cuba. He has been one of the most controversial figures in the world ever since. This is the story of the Cuban dictator's turbulent career, told in part through media reports, rare images and recordings.
The Fidel Castro Tapes, Tuesday at 9 p.m. on PBS 6.