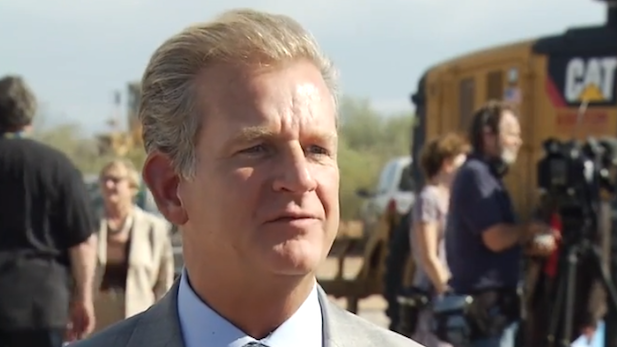 Taylor Lawrence, CEO of Raytheon Missile Systems.

Steve Riggs, AZPM
Raytheon Missile Systems, a mainstay of Tucson's economy, is at the center of what could be a big economic leap for the metro area's aerospace and defense sector with construction of the South Side Aerospace Parkway.
Raytheon Missile Systems C-E-O Taylor Lawrence discussed the prospects in an interview with AZPM's Zac Ziegler at last week's groundbreaking for the parkway on Tucson's South Side.
Listen: