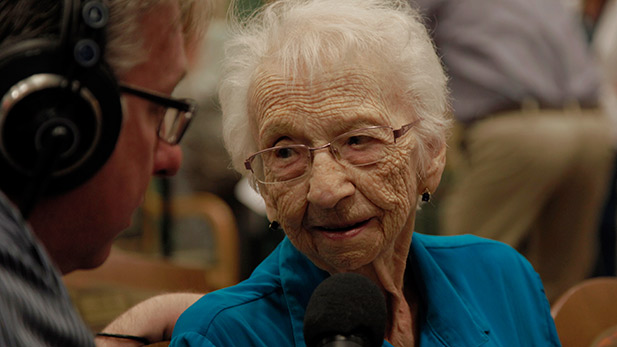 Cecelia Schlieve was born in 1913, and grew up on a farm in Wisconsin where she learned to milk cows and shovel hay alongside her siblings.
Featured on the May 8th edition of ARIZONA SPOTLIGHT with host Mark McLemore:
Listen:
ARIZONA SPOTLIGHT airs every Friday at 8:30 am and 6:00 pm, and every Saturday at 5:00 pm, on NPR 89.1 FM / 1550 AM. Stories are also available online at AZPM.org.
ARIZONA SPOTLIGHT is also now available as a podcast on iTunes!