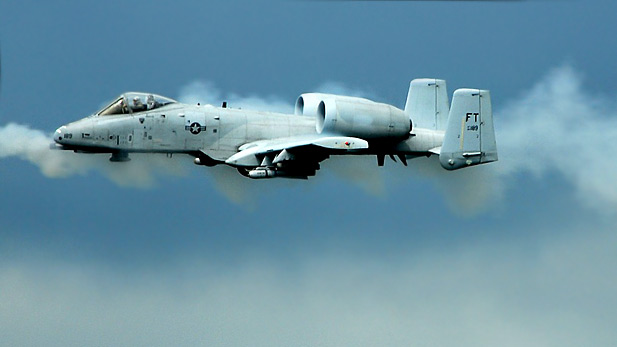 Fairchild Republic A-10 Thunderbolt II
More military training flights in Tucson skies are expected after the Air Force approved an assessment concluding that the higher number will not be environmentally harmful, Air Force officials said in a press release.
A "finding of no significant impact" was the conclusion of a four-year process called the Environmental Assessment for Total Force Training. The report was completed last week.
The assessment affects the number of visiting training flights into and out of Davis-Monthan Air Force Base, which occur year-round but mostly during winter months. The study will cap visiting training flights at 2,326 annually, 65 percent more than previously allowed.
That is 6 percent of total flights at D-M, a press release said.
The Air Force held several public meetings and took more than 1,300 written comments from the public before finalizing the report.
Flight crews from other U.S. military operations and foreign allies train at Davis-Monthan, mostly in winter because of good weather.
Read the complete report by clicking here