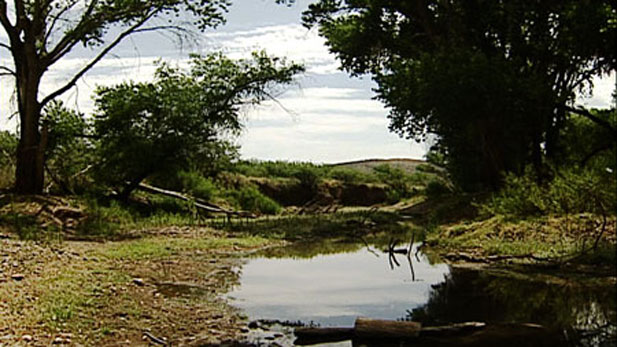 San Pedro River
The San Pedro River is one of the few remaining rivers in Arizona where water flows year-round, at least, along parts of its historic range.
Experts say the river is vital for people and wildlife so they are gathering more information about its health.
This effort includes a yearly wet/dry mapping and data collection program which covers more than 300 miles.
More than 100 scientists, volunteers, property owners and other participants will be using GPS technology to measure where the water is present along the river and its tributaries, which can be found in Arizona and Mexico.
Holly Richter is the director of conservation for the Arizona Chapter of The Nature Conservancy which began the annual event in 1999.
"The San Pedro is a river of truly hemispheric importance to wildlife and particularly to migratory birds that use if for their annual migration north and south," Richter said.
She said a goal of the project is to increase collaboration and coordination to come up with measures to help protect the river by using science-based information.
The 16th Annual Mapping of the San Pedro River is scheduled for Saturday, June 20 from 6 a.m. to noon.
Richter said the event is held in June to determine where the river continues to flow during the driest time of the year.
"Of course in Arizona that driest time occurs right before the monsoon storms hit and in June those waters that remain in the river are especially important for wildlife," Richter said.