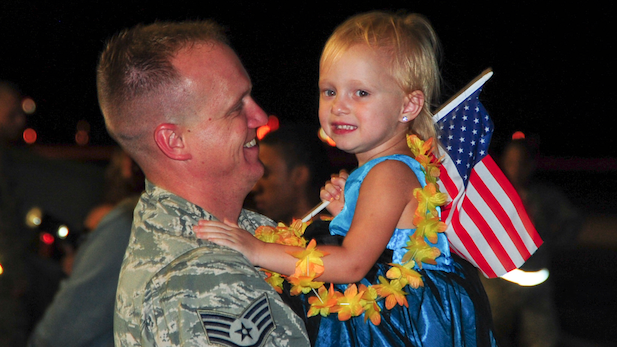 Air Force Staff Sgt. Bryan Kessler, with his daughter, Lilah, at Davis-Monthan Air Force Base Wednesday night.

Davis-Monthan Air Force Base
Nearly 300 airmen deployed from Davis-Monthan Air Force Base for the past six months returned to the base and their families this week.
They were greeted by family, friends and base leadership, according to a press release from the air base.
The airmen were among 1,200 from various D-M units who have been deployed around the world in the last six months, the largest deployment in the base's history.
Airmen returning this week are assigned to the 355th Maintenance Group, a D-M unit responsible for A-10 aircraft. They were deployed to Europe.