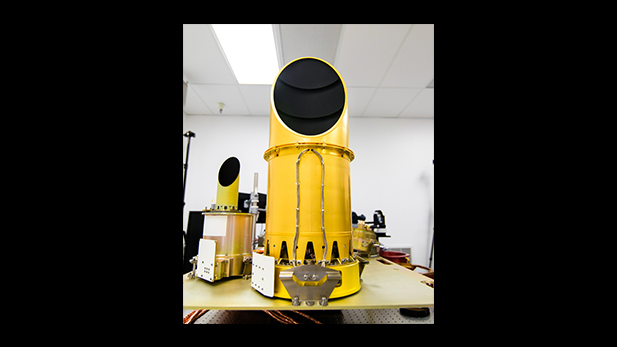 UA's completed camera suite, OCAMS, sits on a test bench that mimics its arrangement on the OSIRIS-REx spacecraft. The three cameras that compose the instrument are the eyes of NASA's OSIRIS-REx mission. They will map the asteroid Bennu, help choose a sample site, and ensure that the sample is correctly stowed on the spacecraft.

University of Arizona/Symeon Platts
Listen:
By Sara Hammond, Arizona Science Desk
Cameras built and tested at the University of Arizona for the University-led OSIRIS-REx asteroid sample-return mission are ready for shipment to Denver to be installed on the spacecraft.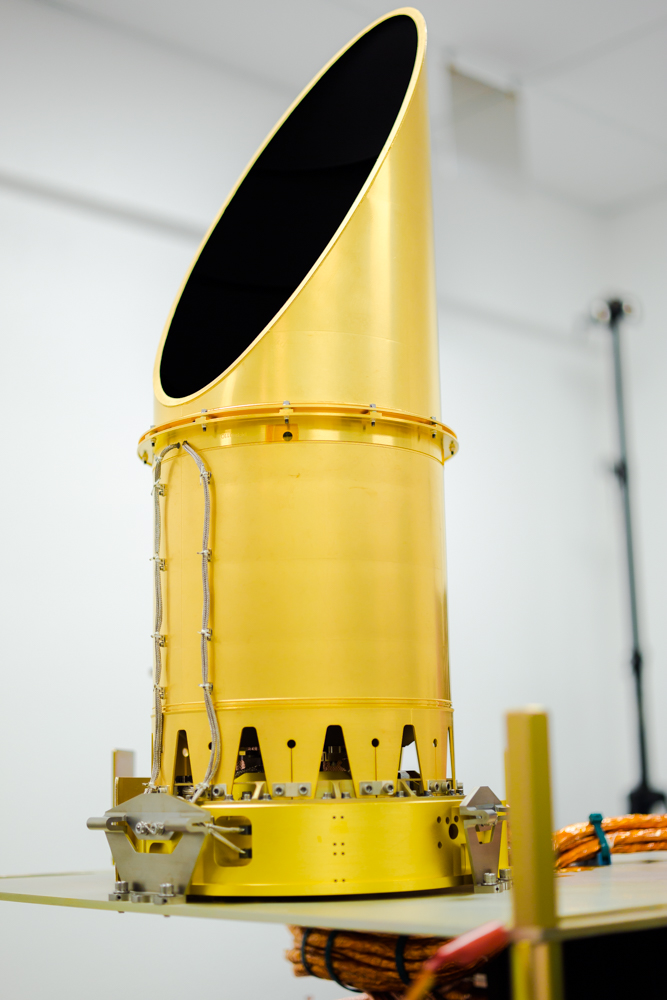 PolyCam (PHOTO: University of Arizona/Symeon Platts)
Constructed with a $40 million contract from NASA, the three cameras will guide the spacecraft to the asteroid target from a million miles out, map the entire surface of the space object to help scientists select the spot to grab a sample, and monitor the sampling process as close as 10 feet from the asteroid's surface.
Here's a brief look at the cameras:
PolyCam is an eight-inch telescope that doubles as a microscope. It will be the first set of eyes on the spacecraft to spot the asteroid from about a million miles away.
Closer to the target, it will map large rocks and look for about a dozen potential sample sites. Using its microscope function, it will make sure the rocks and pebbles scooped up by the spacecraft are small enough to fit into the sample head.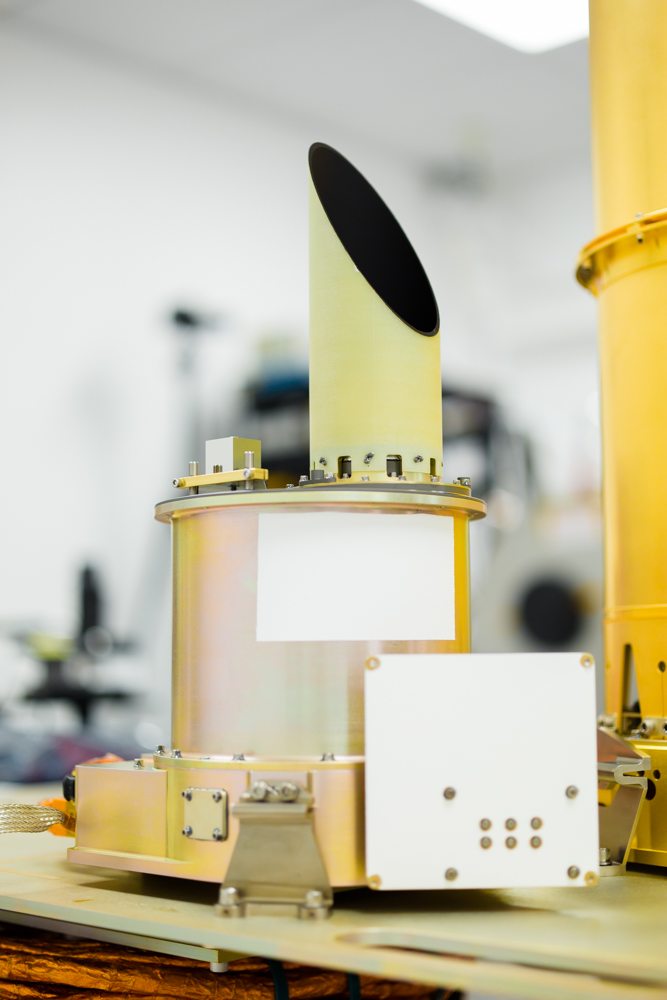 MapCam (PHOTO: University of Arizona/Symeon Platts)
MapCam is a medium-resolution mapping camera and will look for hazards to the spacecraft such as small rocks in the asteroid's orbit or gas plumes. This camera will map the entire surface of the asteroid, named Bennu, from about three miles above its surface.
SamCam is the sampling camera that will document the spacecraft's descent to the surface and watch the sampling process. OSIRIS-REx can make up to three attempts at scooping materials from the asteroid.
SamCam (PHOTO: University of Arizona/Symeon Platts)
The UA has a long history of designing and building optical devices for space exploration, from ground-based telescopes to cameras that have explored the outer planets of the solar system.
The UA's HiRISE camera aboard Mars Reconnaissance Orbiter continues to send back images of the Red Planet, and it photographed the Phoenix Mars lander's and Mars Curiosity rover's descent to the surface.
OSIRIS-REx is scheduled to launch from Cape Canaveral Air Force Station in September 2016, reach Bennu in 2018, collect the sample in 2019 and return the material to earth in 2023.
The Arizona Science Desk is a collaboration of public broadcasting entities in the state, including Arizona Public Media.