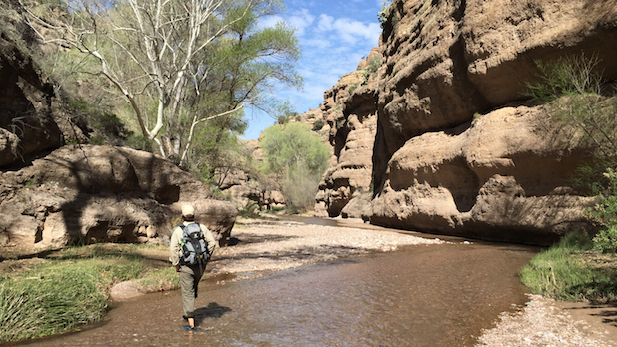 Courtesy Bureau of Land Management
Listen:
Officials released a new management plan to protect the wilderness in and around Aravaipa Canyon, 120 miles east of Phoenix. It calls for very little change in the way the area is run and preserved.
Adam Milnor, a public affairs specialist with the Bureau of Land Management, said that's the point.
"It's really about keeping a beautiful area the way it is," he said.
The BLM and Nature Conservancy have cooperated for many years to restrict the number of human visitors allowed into the canyon to 50 at a time.
"That's for the benefit for the canyon," Milnor said. "We feel that system is working well so there are no major changes to that."

There will also be no major changes to roads in the area and officials will continue their work to keep invasive plants out.
The public has about four weeks to comment on the management plan. If no major changes are needed to it, the document goes into effect 30 days after the end of the public input period.