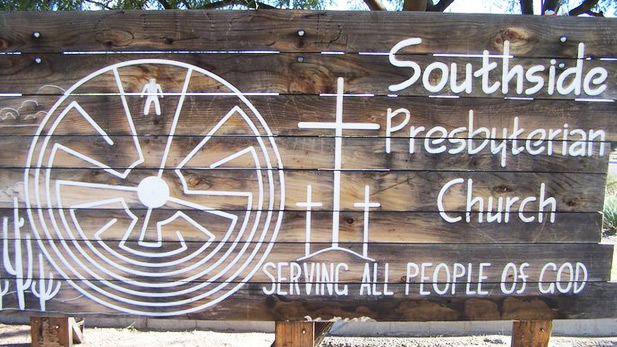 Southside Presbyterian Church
Listen:
Another influx of asylum seekers from Central America are entering Arizona, fleeing violence and oppression. That has sparked a revival in a sanctuary movement that protected Central Americans three decades ago.
In the early 1980s, civil wars pushed more than a million Central Americans from El Salvador, Guatemala and Nicaragua. The Reagan administration declared them economic refugees, not eligible for asylum.
But in Tucson, members of one church congregation decided that while the federal government turned away refugees, they would not. Now, the church is at it again, taking in and protecting what they call refugees of violence.
"Here at Southside, we really feel that we are living through the nightmare again," said Allison Harrington, the pastor of Southside Presbyterian Church, which started the sanctuary movement.
She said her congregation is organizing with U.S. churches for a renewal of sanctuary.
"I hope that in D.C. they are thinking 'oh wait we've been through this with them before – and we know that these church folks are not to be messed with; that they are serious about their faith and they will do whatever it takes to resist.'"
In the 1980s, the sanctuary movement that started in Tucson eventually expanded to 500 churches in the U.S. and Canada at its peak.