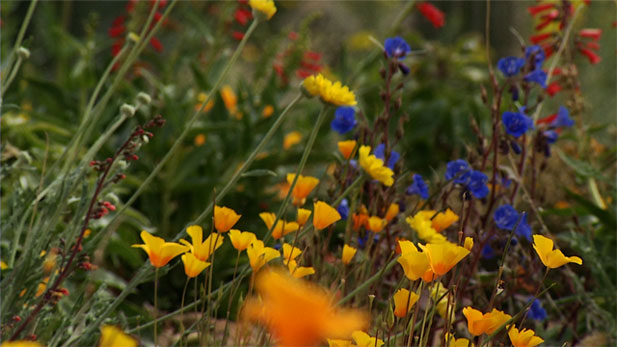 The plants that have survived, and even thrived, during the winter's cold spells at Tohono Chul Park are mostly native to the Sonoran Desert.

AZPM
Listen:
Although it's been several weeks since the desert Southwest has seen precipitation, weather forecasters say it's not a signal El Niño has come and gone. El Niño weather patterns can extend into April.
In fact, the above-average temperatures Arizona is experiencing are part of the El Niño pattern.
"This one definitely has turned into more of a drier and warm El Niño, especially this month," said John Glueck, a senior forecaster with the National Weather Service in Tucson.
The jet stream, which carries moisture from the mid-Pacific Ocean to the continent, is taking a northern path, into Western Canada, then bringing cold and snow to the middle of the United States.
Glueck says there is no set pattern to El Niños. He said the atmosphere in the Pacific now is different from the strongest El Ninõ of 1997-98.
"Past strong El Niños have been dry in the beginning, and then had a wet end, so we're hoping for that," he said. "And the current forecast for March does have enhanced probabilities for above-normal rainfall, so we still have some hope left."
Meanwhile, the early-blooming desert wildflowers are acknowledging the rain that has already fallen this winter.
The Arizona Science Desk is a collaboration of public broadcasting entities in the state, including Arizona Public Media.