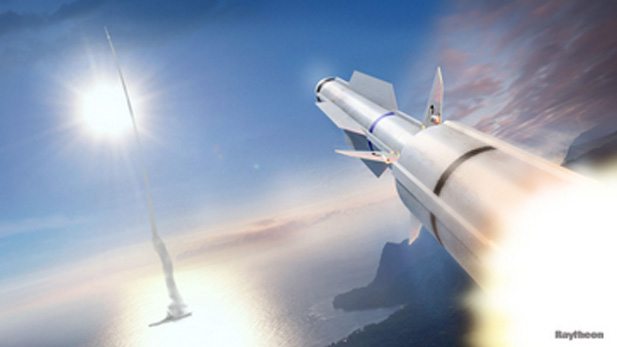 The U.S. Senate is expected to vote on the national defense authorization act next week. It contains funding for key missile programs manufactured by Raytheon Co. in Tucson.
The bill, being championed by Sen. John McCain, R-Ariz., includes money for several of Raytheon Missile Systems' "franchise programs," said company President Taylor Lawrence.
The company, with $6.5 billion in 2015 sales, manufactures the Tomahawk cruise missile, the AMRAAM and Sidewinder air-to-air missiles and ballistic missile interceptors.
Lawrence said with the appropriations within the bill, he was optimistic the business can continue growing in Southern Arizona.
"We added about 500 jobs this past year here in Tucson. But if we get a good appropriation and good support for our programs, we'll continue to grow here in Tucson," Lawrence said Thursday.
Lawrence would not commit to the number of jobs that could be added. Raytheon now employs about 9,600 people in Tucson.
Last year, the Senate restored money for Tomahawk cruise missile production at the Tucson plant, at twice the number proposed by the Obama administration. The same level of funding for that program would continue in the next fiscal year.