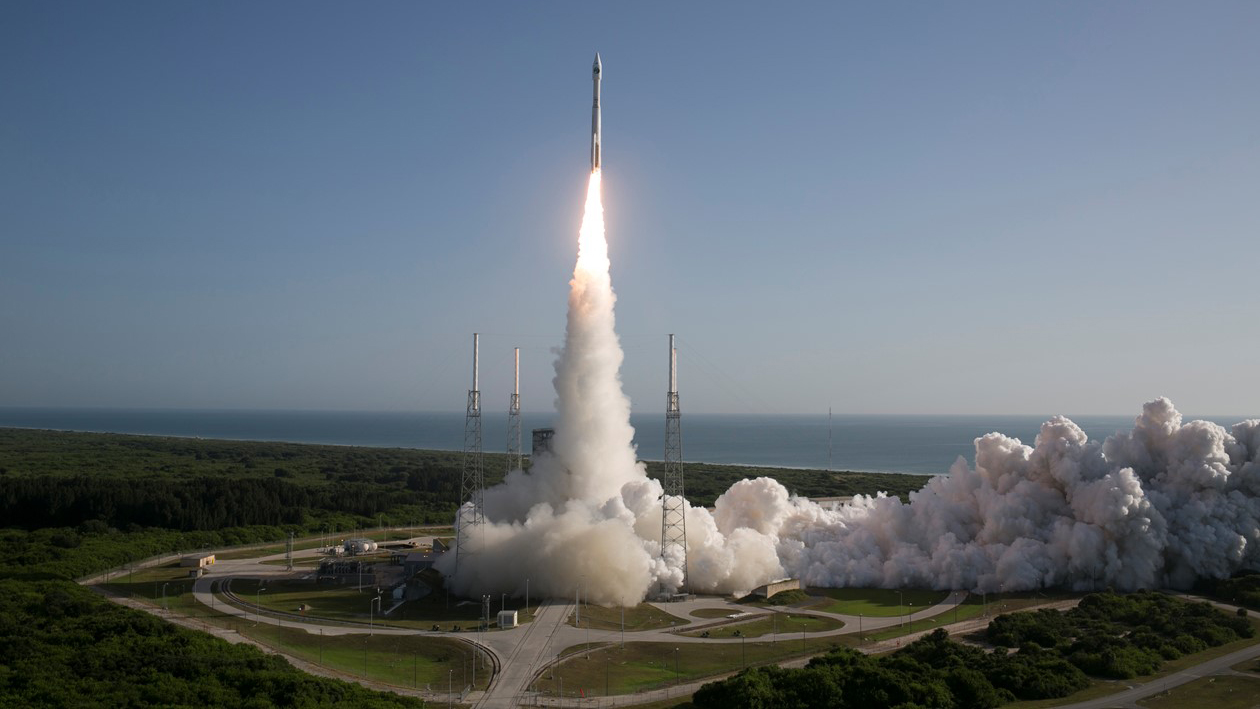 A United Launch Alliance Atlas V rocket lifts off from Cape Canaveral Air Force Station.

ULA/Jeff Spotts
The rocket that will send a University of Arizona-led mission to an asteroid will be moved to the launch pad at Kennedy Space Center this week for testing.
OSIRIS-REx is scheduled to blast off in two weeks. The spacecraft, about the size of an SUV, will sit atop an Atlas V rocket. The first two stages of the rocket will be rolled out to the launch pad Wednesday for a simulated launch.
"On the 24th of August, NASA has requested that we do what we call a wet dress rehearsal where we'll actually roll the first stage and the Centaur second stage out to the launch pad. We will fill it with propellants, verify that everything works and then we will roll it back," said Scott Messer, launch services program manager for United Launch Associates, the rocket's builder.
The spacecraft, protected by a covering called a fairing, will be attached to the rocket next week. The entire stack will move to the launch pad Sept. 7, the day before the scheduled blastoff.
The Atlas V will have an unusual configuration for OSIRIS-REx. It will have a single solid rocket booster attached to its side. The additional power will send the spacecraft right where it needs to go, Messer said.
The main engine on the Atlas V has the ability to account for the booster and will adjust its thrust during liftoff to keep the rocket on the straight course.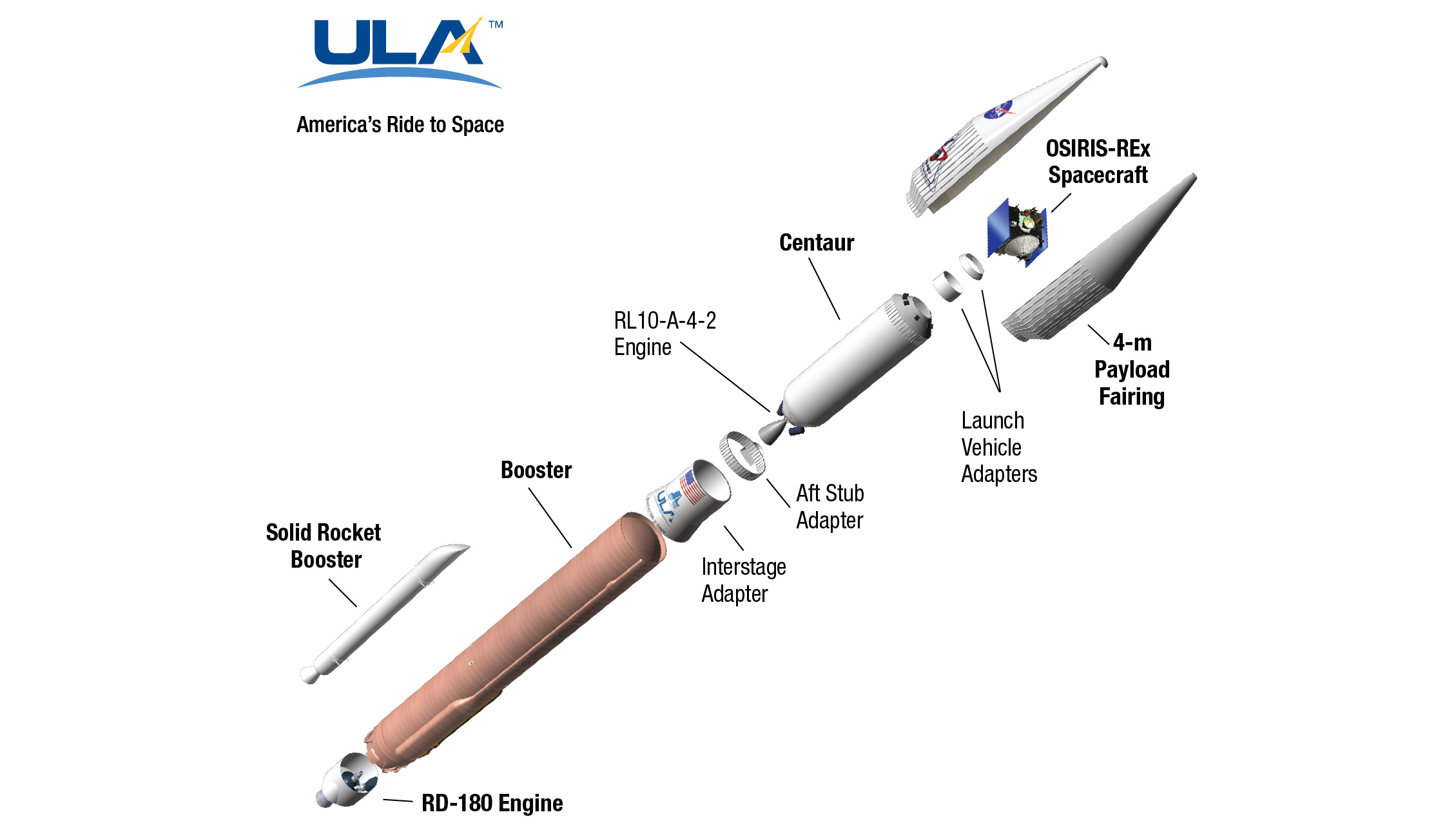 A schematic of the rocket and OSIRIS-REx spacecraft.

ULA