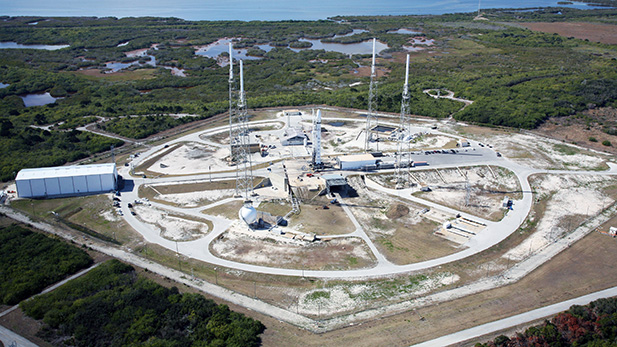 An aerial view of Launch Complex 40 on Cape Canaveral, Fla., the site where a Falcon 9 rocket from the private company SpaceX exploded on Sept. 1, 2016.

Courtesy of SpaceX
University of Arizona-led OSIRIS-REx asteroid sample return mission remains on schedule despite a rocket explosion Thursday at an adjacent launchpad at Cape Canaveral, Florida, according to NASA.
The Orlando Sentinel newspaper reported that NASA had been working to determine if the explosion of private company SpaceX's Falcon 9 rocket with a satellite on board would affect the OSIRIS-REx launch.
The explosion took place on Launch Complex 40, while OSIRIS-REx is slated to blast off from Launch Complex 41.
In a Twitter post, NASA said initial assessments showed the OSIRIS-REx rocket and spacecraft had not been affected and were on track for the launch window, which opens Sept. 8.
.@OSIRISREx launch remains on Sep. 8. Initial assessments show @ulalaunch rocket & spacecraft healthy & secure, 1.1 miles from @SpaceX's pad

— NASA (@NASA) September 1, 2016
SpaceX's Falcon 9 rocket was being tested ahead of a scheduled launch Saturday to put a communications satellite into orbit.
The OSIRIS-REx spacecraft will launch atop an Atlas V rocket, travel to an asteroid and bring back a sample of the space rock. The launch can occur any time conditions allow over about a month starting next week.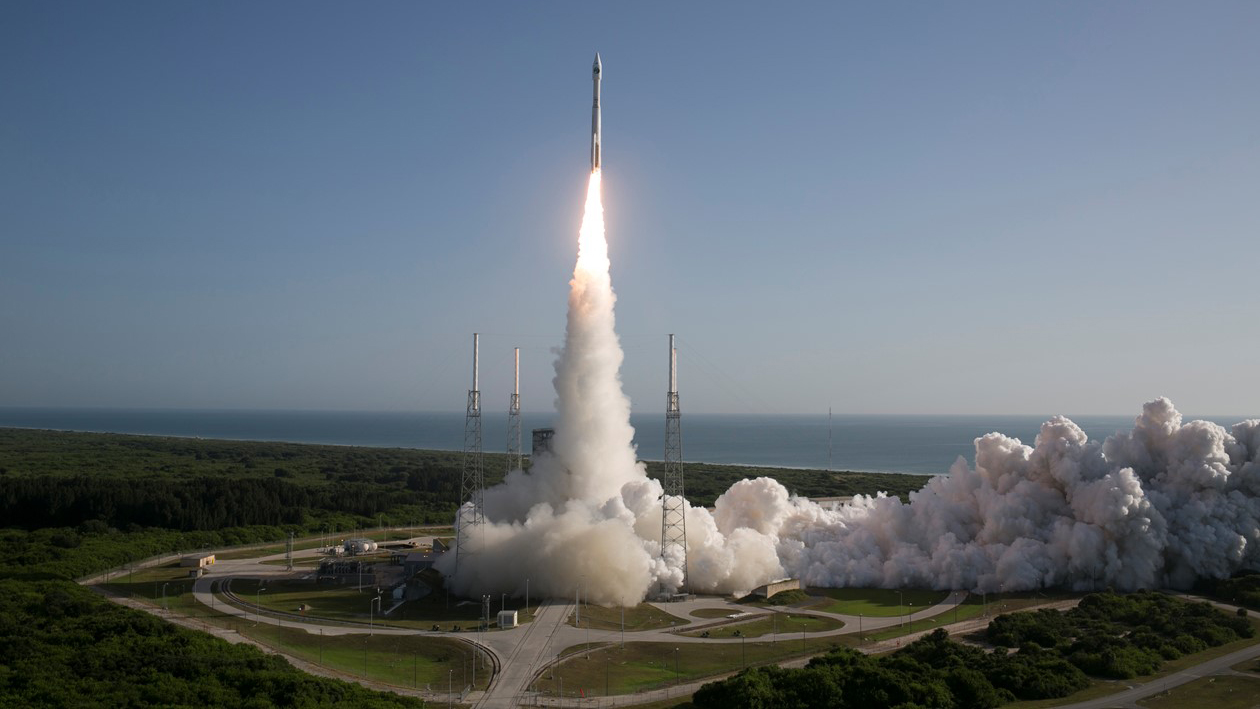 A United Launch Alliance Atlas V rocket lifts off from Cape Canaveral Air Force Station.

ULA/Jeff Spotts