A teacher and a University of Arizona graduate student discuss their partnership through the BioME Project.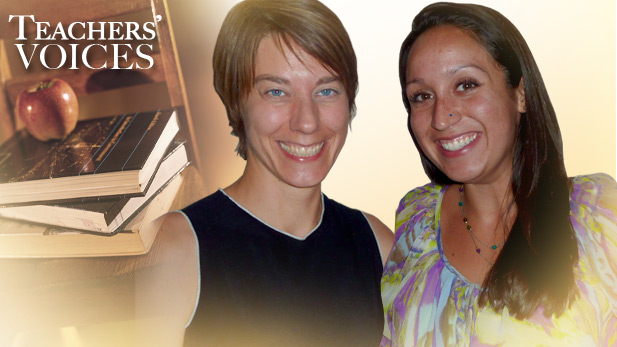 Rebecca Lipson on the left and Victoria Miranda

azpm
Rebecca Lipson is a teacher at Miles Exploratory Learning Center. Victoria Miranda is a graduate student in entomology at the University of Arizona.
The University of Arizona's BioME Project is designed to get Tucson's K-12 students interested in the bio sciences by bringing U of A graduate students into their classrooms to share their knowledge, and enthusiasm. This is creating interesting new partnerships between K-12 teachers and the BioME graduate fellows.
In this conversation, hear how Victoria Miranda felt on her first day in Rebecca Lipson's classroom at Miles Exploratory Learning Center and the reaction of the students when they did a project on pond life, and studied the life cycle of dragonflies up-close.

To hear more stories, visit the Teachers' Voices archive.
(Funding for the production of Teachers' Voices is provided by Wells Fargo and the University of Arizona College of Education. The series is produced by Matt Felix for Arizona Spotlight.)