A science teacher at Flowing Wells and a U of A grad student discuss the innovative classroom projects they were able to create because of their BioME partnership.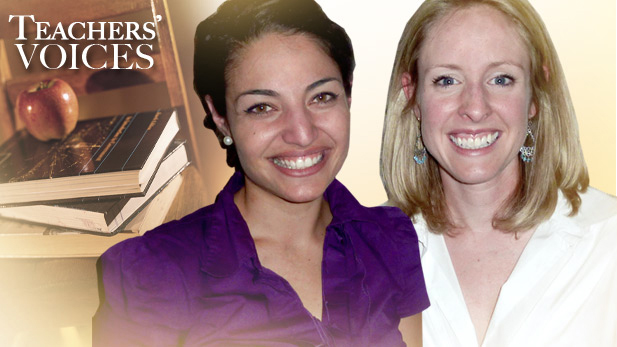 Teachers Voices Rachel and Anna

AZPM
Rachel Zenuk and Anna Heyer
How to get children engaged and interested in science is an old dilemma for educators and parents, but a program called BioME at the University of Arizona has made progress. It functions by partnering some of Tucson's K-12 teachers with life sciences graduate students to bring new and hopefully engaging projects and experiments into the classroom.
This week's Teachers" Voices brings together two BioME partners, Flowing Wells High School science teacher Anna Heyer and Rachel Zenuk, a graduate student at the Mel & Enid Zuckerman College of Public Health.
In cooperation with Tucson Values Teachers, Arizona Public Media presents Teachers' Voices. These conversations between educators, their peers, and their students focus on the real experiences they face each day in Arizona's schools and classrooms.
Funding for the production of Teachers' Voices is provided by Wells Fargo and the University of Arizona College of Education.
The series is produced by Matt Felix for Arizona Spotlight.