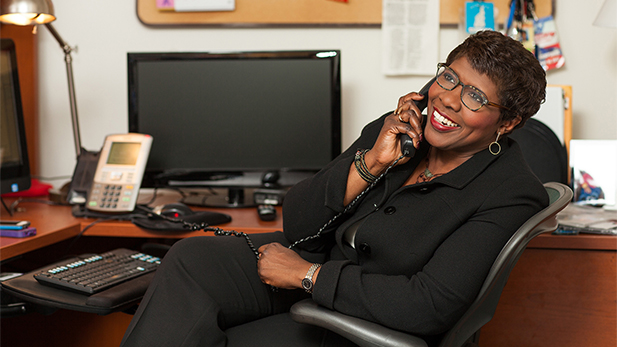 Gwen Ifill, former co-anchor of PBS Newshour, passed away on Monday, November 14, 2016.
Our public television colleague and co-anchor of PBS Newshour, Gwen Ifill, passed away peacefully on Monday, surrounded by loving family and friends.
Gwen was an extraordinary and special person — one of the nation's leading lights in journalism, a gracious and inspiring colleague, and a warm and steadfast friend. Our heart and prayers go out to Gwen's family and her "work family" at WETA.
Gwen's family has asked that donations in her memory be made to The Gwen Ifill Fund for Journalism Excellence through the Gwen Ifill Memorial Gifts page on WETA.org.
AZPM will re-air An Evening With Gwen Ifill on Friday, November 25 at 6:00 p.m. on PBS 6.