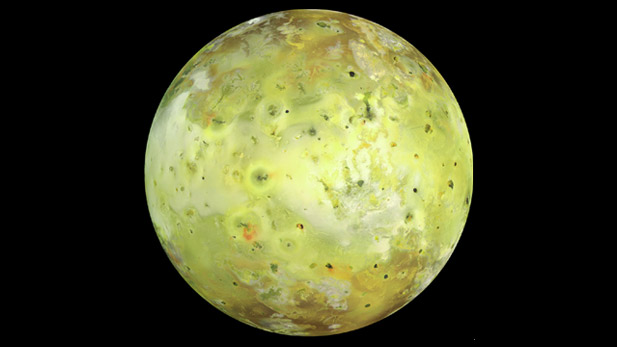 Jupiter's satellite, Io.

NASA
By Nicholas Gerbis, Arizona Science Desk
A Jan. 5, 2017 correction updated a previous version of this story that erroneously listed the asteroid mission name as "Tanton" and cited scientist Lindy Elkins. The mission name is "Psyche" and the story cites ASU scientist Lindy Elkins-Tanton
Two space missions with ties to Arizona State University won funding from NASA's Discovery Program this week.
One will involve ASU sending a mission to an asteroid, something already underway at the University of Arizona, with a goal of returning an asteroid soil sample to Earth. The ASU mission will be to help explain how planets formed.
ASU space scientist Lindy Elkins-Tanton said the mission, called "Psyche," is aimed at the exposed metallic core of a failed planet. Visiting the asteroid Psyche could help explain how planets formed, including Earth, whose core is too far down, under too much heat and pressure, to explore, Elkins said.
"We think that's the core of an early planet that didn't survive in our solar system, but instead was battered so that all of the rock fell off the outside of it, and what's left is the core," she said. "This is the only core that we can ever visit, because we're never going to visit ours, and there's no other object like it in the whole solar system."
Tucson's Planetary Science Institute is part of Psyche's gamma ray and neutron spectrometer team.
ASU will also build a thermal emission spectrometer for the second mission, Lucy, which will study planetary fossils that share Jupiter's orbit.